Ramsey over Kovacic is the way Chelsea should go
Chelsea have brought in Jorginho and Robert Green over the last few weeks, but signing one more midfielder would complete their squad. Maurizio Sarri will be aiming to make a strong start to life in the Premier League after his much-anticipated move from Napoli.
The Blues have looked impressive in pre-season and under the Italian's guidance, the club will be aiming to get back into the top-four next season. Sarri is interested in bringing in a new central midfielder this summer, and two options have risen in the form of Real Madrid midfielder Mateo Kovacic and Arsenal midfielder Aaron Ramsey. Chelsea are aiming to land at least one of these two targets. (h/t Metro)
But it seems as though the wise option for the west London club will be to go for Aaron Ramsey. They are preparing a £30million bid for the talented Welshman. Ramsey is currently in the final year on his Arsenal contract.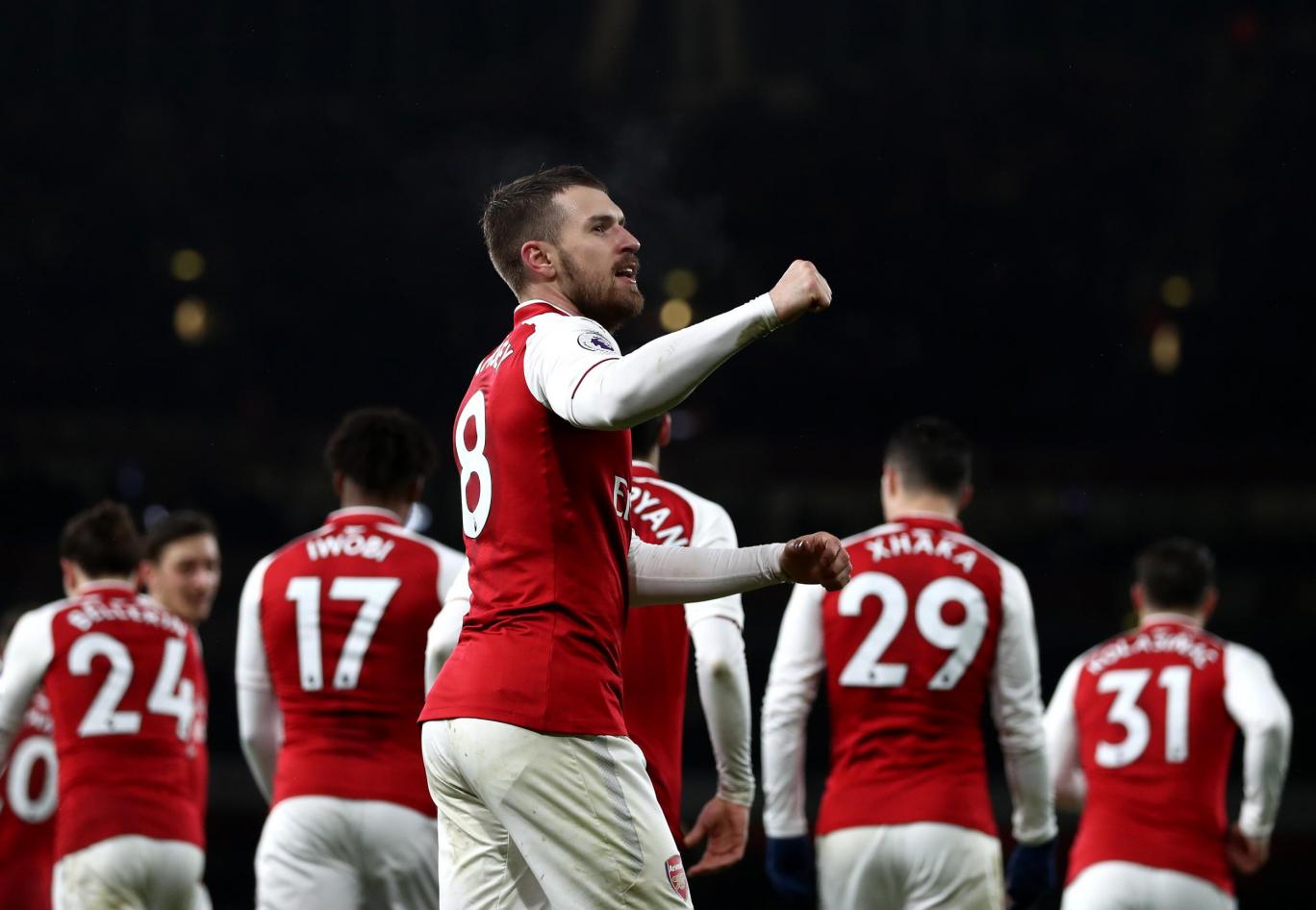 The 27-year-old might prove to be a massive hit at Stamford Bridge. There's no denying Aaron Ramsey is one of the best central midfielders in the Premier League. When he hits peak form, you can arguably say he is one of the best midfielders in Europe. But the Welshman often suffers a number of injuries, which in turn derails his progress at the top level.
He has made a total of 234 Premier League appearances for the Gunners, scoring 36 goals for them. The 27-year-old is very much an integral member of the Arsenal squad and could hit new heights if he decides to carry on under Unai Emery. The Welshman scored 7 goals and provided 8 assists in 24 league appearances last season.
Ramsey also possesses the ability to distribute the ball in the middle of the park. The midfielder is also often praised for his ability to hold the ball under pressure and look for his teammates in support.
Kovacic, on the other hand, was unable to register a single goal in 22 La Liga appearances, playing a bit-part role under Zinedine Zidane.
In terms of experience, Ramsey has more of it as he's been playing in the Premier League ever since he became a professional footballer. Kovacic wasn't even a regular on the Los Blancos' teamsheet.
Read more: Watch out – These 3 Arsenal youngsters could take the Premier League by storm next season
Hence, the Welshman would be a perfect fit for Chelsea's midfield. The Blues signed Ross Barkley in January but the former Everton man has failed to make a mark so far. At £30million, Ramsey would certainly prove to be a massive steal.