Comparing Abraham and Vardy – Stats show the Chelsea star is better
Goals win matches but goal-scorers win hearts. Years have passed but the script remains the same. Strikers are the heartbeat of the Premier League.
From Alan Shearer, Michael Owen, Wayne Rooney and Sergio Aguero to Mohamed Salah in the ongoing campaign, the English top-flight thrives on its striking sensations.
Since their fairytale 2015-16 title win under Claudio Ranieri, Leicester City have made one of their best starts in recent times this season.
Though they are currently second in the table and eight points behind league leaders Liverpool, one man seems to be on a roll and that is none other than Jamie Vardy, who sits atop the top-scorers' chart with 11 goals in 12 matches.
Trailing him closely is young striker Tammy Abraham. Although he isn't as experienced as Vardy, he truly has great potential, given his 10 goals in 12 appearances for Chelsea this season.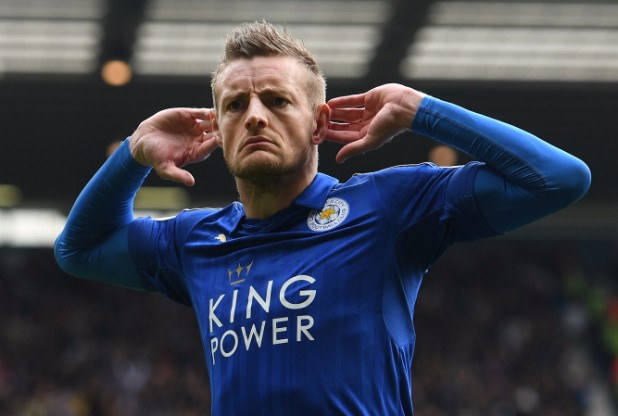 Now, let's take a look at the two best strikers in the Premier League at the moment and find out as to who has fared better.
Goals scored
As mentioned above, the 32-year-old Vardy leads the goal-scorers' chart and is ahead of the 22-year old Tammy by one goal.
Out of his 11 goals, Vardy has scored four each with his right foot and left foot. In addition, he has scored three with his head, making him a complete package.
Meanwhile, Tammy has scored the bulk of his goals with his stronger right foot and has chipped in with his head on one occasion.
The Foxes finisher is clearly a fox in the box, as he has scored 10 of his goals from inside the box. Tammy has been impressive as well, scoring nine from inside.
Minutes per goal
According to the Premier League's official website, Tammy has an advantage over the Leicester star, as the Blues main man has an average of 90 minutes per goal.
Vardy's stats, however, fall a little low at 99, which means he takes nine more minutes to score his goals than the youngster.
Shots Taken and Shots on target
The Blues talisman once again surpasses Vardy with 38 to his name compared to the Leicester man's 25.
The experienced veteran has been more clinical in this aspect, boasting a better average than the youngster. Out of the 25 shots that Vardy has hit, 16 have been on target while Tammy has 20 from a total of 38.
Shots off target
Vardy has been less wayward of the two, as only seven of his shots have been off-target. Meanwhile, the 22-year old, who recently earned a call-up to the England senior side, has shot 12 off target.
Shooting accuracy and success
The senior striker has a better shooting accuracy of 69.57% compared to the youngster, whose stats read 62.5%. Vardy also tops the shooting success charts with 44% while Tammy has a rather poor average of 26.32%.
Verdict
Though Vardy leads the goals and has proven his overall abilities as a striker, Tammy slightly pips the old guard with an overall rating of 7.46 compared to the Leicester City star, who has 7.43 to his credit.
Moreover, Tammy's three 'Man of The Match' awards speak volumes of the youngster's importance.
Taking all this into account, Tammy Abraham seems to be better and is the one to look out for the coming seasons.