Liverpool are not in a position to take things lightly and go bizarre at this stage of the season. Chelsea's loss to Sunderland yesterday has given them a realistic chance to win the league and for that they need to stay focussed and concentrate on the job at hand. The most important thing at this moment is to take one game at a time and not think of the results and the scores of other teams.
With that in mind, Brendan Rodgers' men travel to Norwich today with the aim to get all three points against the Canaries. But it is not like Liverpool do not have any concerns when they take the field against Norwich today and we have all seen how an upset is possible in the final stages of the league. We talk about three such concerns that Liverpool might have to face today when they clash against the relegation threatened side and try to outscore them.
Jordan Henderson's red card
One of the most prolific players in the midfield for the Reds, Jordan Henderson was shown a straight red in the 93rd minute of the game against Manchester City and that means he would now have to serve a ban of three matches. It is a huge loss for the team with one of their most transformed player sitting out and watching the action from the stands. Liverpool now have to search for that box to box midfielder that Henderson is and make up for the loss. Two of the most feasible replacements can be Lucas and Joe Allen and Rodgers can employ any one of them today in place of the England international. Neither of them is as versatile as Henderson, but Liverpool have no other choice either and have to manage with whatever is there at hand.
Daniel Sturridge's injury
Many can argue that Luis Suarez alone is potent enough to destroy Norwich with his tremendous form against them in recent times. To add to that, Sturridge has not been in brilliant form either to make his absence seem as a huge loss. But just the sheer presence of the SAS partnership is enough to terrify other teams and that gives Liverpool a psychological advantage. The injury to Sturridge sustained against City last week may keep him out of action today and if that is the case Suarez would go out as the lone forward in all probability. The others must step up to make up for this and try to assist Luis Suarez in every way possible.
Robert Snodgrass and the relegation battle of Norwich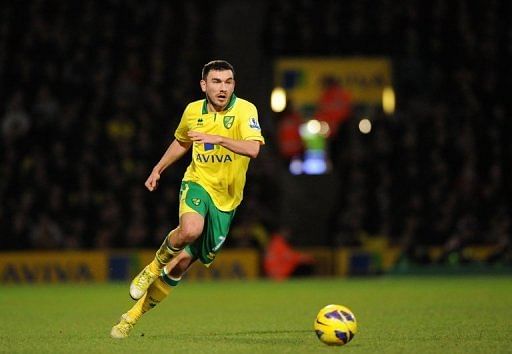 Norwich must do everything possible in their capacity to avoid the relegation and getting a few points against Liverpool would be appropriate to their needs. With Sunderland's win against Chelsea, the pressure is right back at them to hold on to their place at 17th in the league and it is expected that they would go all out against the mighty Liverpool to achieve that target. Robert Snodgrass has often given the defence of the top clubs a trouble with his runs down the wings and his knack of cutting in. He has already scored 5 goals and would be looking to take the tally upwards. With their vulnerable backline, manager Rodgers better be careful of the threat that Norwich can impose.