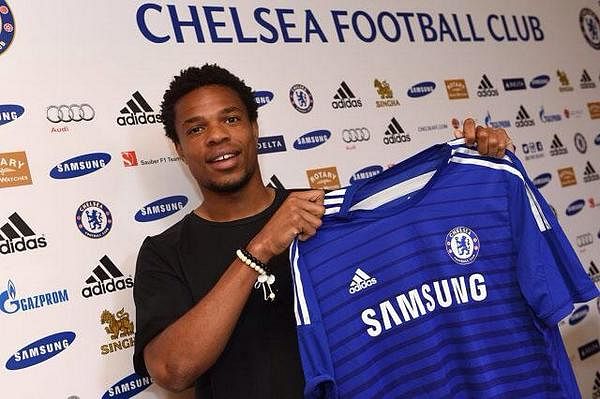 In the modern age of football where managers are signed on and sacked in the blink of an eye, it is really difficult to make a living as a football manager. To be successful there are a lot of things that must go your way. But there are some things that every manager wants, irrespective of which club he is at and what he is expected to do.
If there is one thing that any new manager craves for, it is not just the time to impose his style of play on the team, but also the right players as well. One of the reasons why Louis Van Gaal is struggling to impose his style of play on Manchester United is because he doesn't have the players who fit into his system and style of play.
Although Jose Mourinho had a hugely talented squad at his disposal last time around, he didn't have the kind of players that he wanted. Chelsea had arguably the best defense in the League and although the midfield wasn't of the same standard, it was still one that was good enough to fight for the League. But the striker force wasn't what you would expect at a club like Chelsea.
In Demba Ba, Fernando Torres and Samuel Eto'o, Mourinho had three strikers who were either past their prime or in their prime but completely out of sorts. The amount of times that he spent moaning about the fact that he didn't have any striker was simply staggering. It looked as though he didn't even consider them as strikers, merely players who were there in the striker role because there wasn't anyone else.
So it was no surprise to see that Mourinho sought to address this immediately after the summer transfer window opened. The arrival of Diego Costa meant that the Portuguese manager finally had a striker who fit his style of play. Although the addition of former fan-favorite Didier Drogba wasn't exactly great news, it meant that he at least had two strikers whom he trusted.
While those two players came in, the rest of the strikers were immediately sent out. Eto'o's contract elapsed and Mourinho having questioned his commitment and age already last season wasn't going to offer him a new one. Demba Ba was sold to Besiktas for £8 million in a move that was mutually beneficial to both the club and the player. And Romelu Lukaku, a striker who was brought in to replace Drogba, also followed Eto'o out of Stamford Bridge, but this time permanently to Everton. The latter was a crucial one as the Belgian wasn't only immensely talented but also very young and it left the squad with just three strikers.
While Diego Costa would've no doubt been the first-choice striker, his replacements would have been an ageing striker who is far from his best and a striker who was struggled to recapture the form that saw him sign for the club. Fernando Torres' loan move to AC Milan couple of days before the end of the transfer window merely exacerbated the problem. For it meant that if Costa got injured, the Blues would've had to rely on a 36-year-old to lead the line.
Instead of waiting for something to happen, the Blues acted fast and signed 27-year-old Loic Remy on the same day that Torres left for Milan. They did so by activating the player's £10.5m release clause, something that Liverpool and Arsenal, two teams searching for strikers didn't do. In doing so, they signed a player who will not only be an able deputy to Costa, but also someone who is already proven in the Premier League, as a goal scorer.
The arrival of Remy means that the club now have a ready-made replacement for Costa should he be injured or suspended. In Remy, they have a player who is not only at the peak of his career, but also someone who has the pace and power to trouble any defense. More than anything else, he is very good at doing what last season's trio of strikers couldn't do, score goals.
His winner against Spain in the recently concluded International friendly was a demonstration of his clinical finishing. Although he didn't have a particularly great game, he finished it with a game-winning goal something his club mate Costa couldn't manage. Remy now gives Mourinho the option of two genuine goal scorers to choose from, something he didn't have last season. Although the Frenchman might not play too many games, you can be sure that he will be amongst the goals. And that is why he is such a astute signing for the Blues.
With a much improved midfield and strike force, Mourinho now has the players he wants, so there can be no excuse if he doesn't win any trophies this season. And while Remy might be the cheapest of Mourinho's summer signings, he is one that might just turn the title in their favor.