Chelsea opinion: The Blues should bring back Alvaro Morata
According to the Telegraph, Chelsea have given Atletico Madrid a deadline with regards to making a decision on Alvaro Morata. The Blues sent the Spaniard out on loan, along with a £50million buy option.
While the report has added that Morata has already revealed that he wants to stay at the Atletico Madrid, things need to change.
For Chelsea, things are a little complicated after the January transfer window, with the Blues being banned from signing any new players for the next two transfer windows. That includes this summer and the 2020 January window, which might cause a few problems.
Another factor is that they've lost the great Eden Hazard. The 28-year-old is arguably one of the best to ever wear the Chelsea Blue. Not to mention, he is the best over the last decade and was their most important player and often dragged them over the finish line.
That was on show for most of the last season, with the Belgian finishing as their top goalscorer.
21 goals in 52 appearances is what Hazard finished the season with, which is around 185 minutes per goal and that averages around to a goal every two games. That doesn't even take into consideration the fact that he also finished the season with 17 assists in all competitions.
It saw Hazard finish as the Premier League's top creator. A stunning total for any player in the world, but for Chelsea, it's a rather disappointing statistic to read.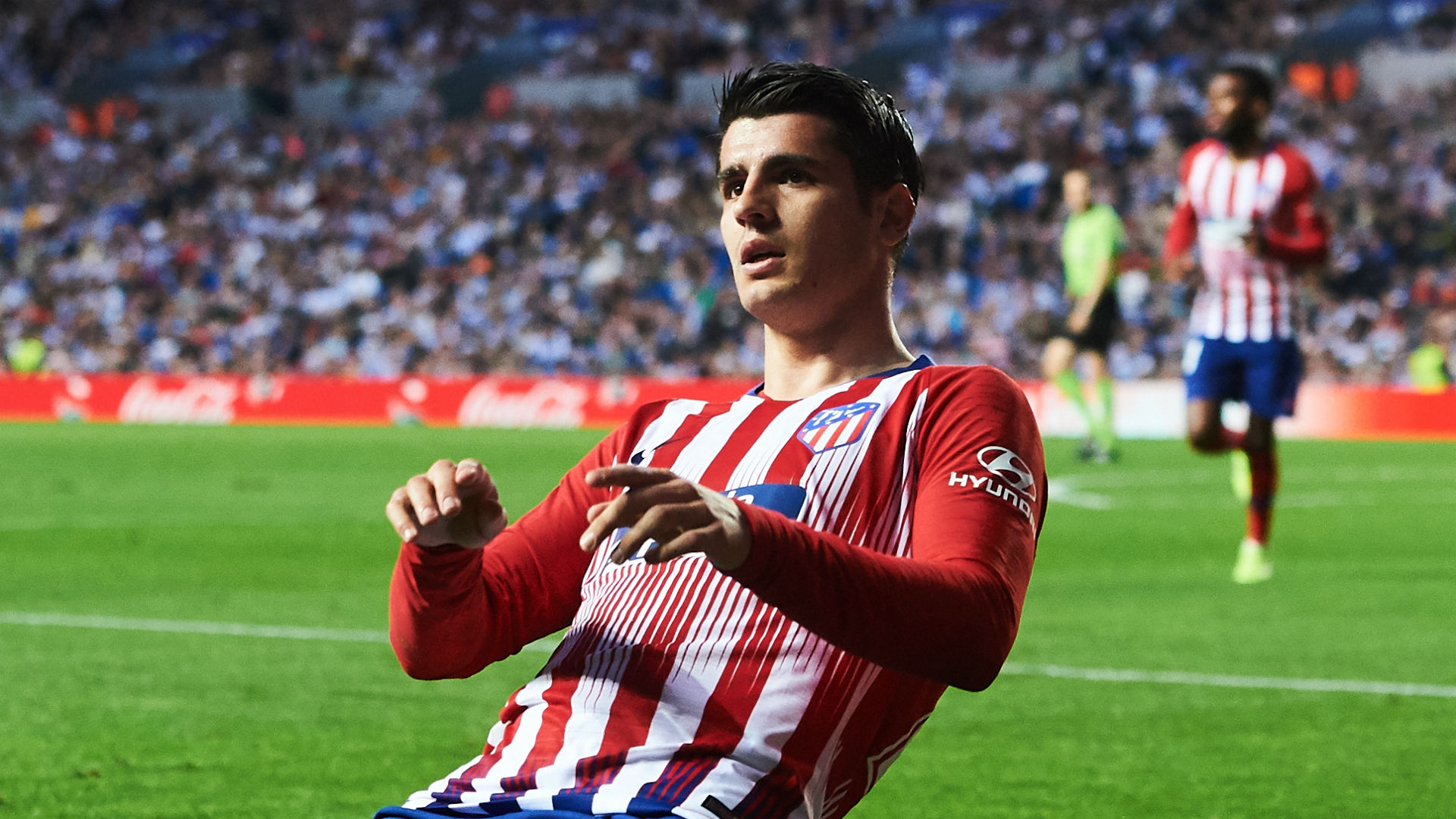 That effectively means that the club lost one of their most consistent goalscorers. And at the same time, someone who contributed towards 45% of their goals this last season.
Olivier Giroud added 13 more but only two of those goals came in the Premier League. Pedro, Ruben Loftus-Cheek and Alvaro Morata were the other major contributors, despite the Spaniard leaving in January. It shows exactly why the Blues need to bring him back.
They should do this despite the fact that they've given Giroud a new contract, and with Michy Batshuayi and Tammy Abraham back at the club. Abraham may have finished the Championship with an impressive 26 goals, but the young striker has struggled in his previous spells in the Premier League.
Not to mention, so has Batshuayi, which is exactly where Morata can make a difference. Despite all his struggles under Maurizio Sarri, the 26-year-old has proven that he can score goals and make a difference.
His loan spell at Atletico Madrid proved that, and so did his first six months at Chelsea before everything went sour under Antonio Conte.
That same form continued under Sarri, with the Italian doing little to help the Spaniard's transition. That might change under a new manager and if Atletico Madrid aren't interested, Chelsea have to take the chance.
Read More Chelsea news, click here: Chelsea latest news
Conclusion
Chelsea are in for a world of hurt if they let another star slip through their hands but will the Blues be able to take a chance?
Atletico Madrid might be very keen on the move for Morata but if they do not take the plunge, then Chelsea really needs to do it. It's a risky move but if it works, it's one that will certainly pay dividends.