Very few have noticed the silent departure of a dutiful and prominent Blues team member. Chelsea's French International midfielder Florent Malouda, on Wednesday, put pen to paper for Turkish side Trabzonspor on a Bosman transfer.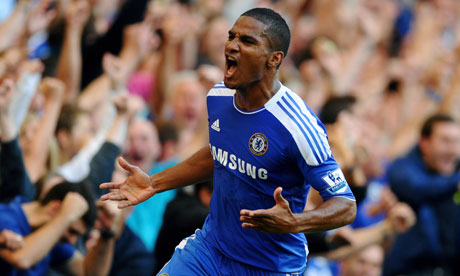 After moving to the London club for a decent £10.5 million in 2007, Malouda has been a prolific performer for the Blues. His surreal time with Chelsea was smooth and unshaken till 2012. But then a dispute regarding his wages arrived and he was soon shown the exit door from the senior team, though he had one year left on his contract. But surprisingly, Chelsea didn't sell him and instead he was forced to train with the Under-21 team for a whole long year. Malouda made his last senior appearance for Chelsea during their historic Champions league victory over Bayern Munich back in 2012 and since then, the Frenchman has almost been a forgotten man.
Although West Brom showed interests in the midfielder, he snubbed the offer in favour the Turkish club. Trabzonspor, on the other side are trying to build their team persuasively to reach the zenith surpassing rival teams like Galatasaray and Besiktas. Besides grabbing Malouda in their squad, Trabzonspor officials are also approaching another former Chelsea Salomon Kalou. The Ivory Coast striker Kalou now plies his trade in Lille, after getting a free transfer on 2012 from Chelsea.
In other news, Fernando Torres seems to have an indifferent attitude on the accolades that Jose Mourinho has for Wayne Rooney. Recently, Mourinho has expressed his fondness for the 27-year old Rooney and there are reports suggesting that the Portuguese has even made a bid for the United striker, which has been rejected instantaneously.
Surely the inclusion of Rooney or for that matter Liverpool's Suraez means a hurdle for Torres as he has to constantly perform. However the 29-year old Spaniard has taken it as a challenge and is unwilling to leave Stamford Bridge. Torres, according to the Dailymail, will fight for place at Chelsea if Mourinho lands £30m Rooney.
Last year, Torres kept the ball behind the bars 22 times in his 64 appearances for the Blues. On contrary to the fame that Torres had acquired wearing the Liverpool jersey, he has not turned up exemplarily for the Blues so far. Will he be able to appear as an undisputable element for the team this time? Only time will tell.