According to reports, Chelsea have made Bayern Munich striker Robert Lewandowski their top priority for the summer. The deal will be a hefty one for the Blues, costing more than £100million.
The Polish striker also snubbed a handshake from manager Jupp Heynckes after being substituted in a league game against Cologne.
In the Champions League semi-final against Real Madrid, Lewandowski looked like a player who didn't want to be there. He is unhappy at Bayern and a move out is on the cards despite what CEO Rummenigge says.
Chelsea have bought a lot of top quality strikers over the past decade – Didier Drogba, Andriy Shevchenko, Claudio Pizarro, Nicolas Anelka, Fernando Torres, Diego Costa, Alvaro Morata and Olivier Giroud.
More than half of them have failed at Stamford Bridge. Diego Costa was probably the only one was successful but he was let go. Costa led Chelsea to their last two league triumphs, leading the line valiantly, bullying defenders and scoring for fun. Morata was certainly a downgrade on Costa.
Morata is a fantastic striker but he just hasn't delivered in his first season and there is little promise for next season too. He falls to the ground after every little tackle, his confidence hit rock-bottom and has been replaced by Giroud, who is another good striker but just not world-class.
The Frenchman has certainly scored some very crucial goals but he isn't the striker to win you the league. Batshuayi is another striker in the current Chelsea team who was never given regular first-team football despite proving he was good enough.
As a result, he was sent to loan at Borussia Dortmund and he has been on fire ever since. So as it stands, Chelsea desperately need a new striker.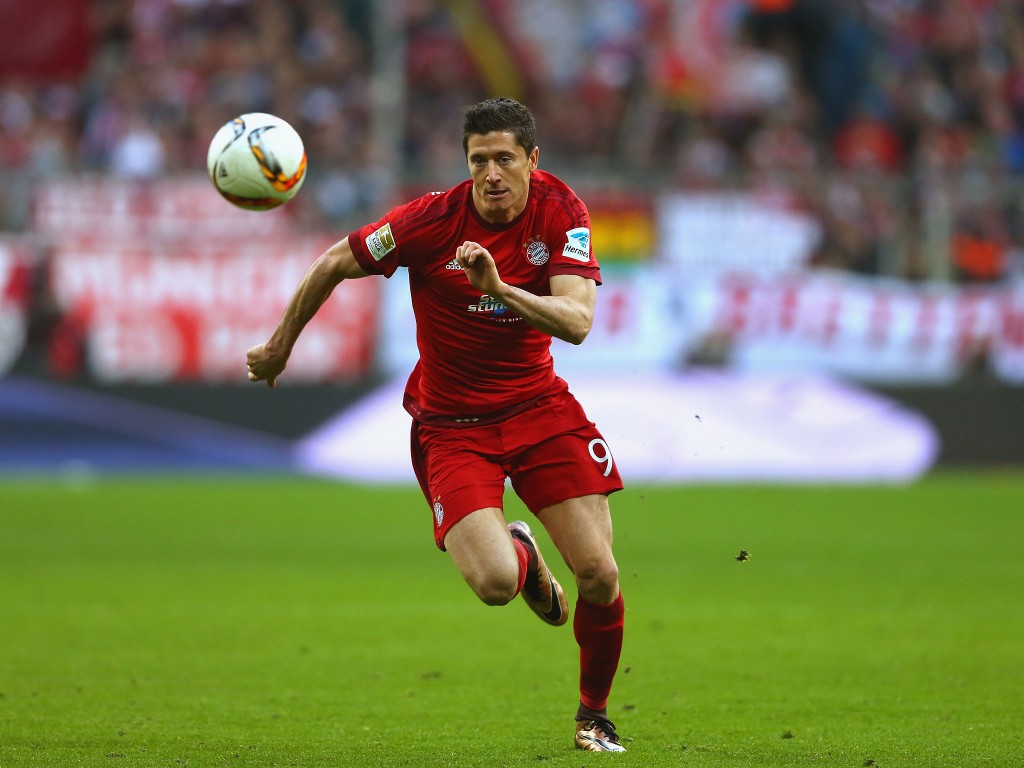 Lewandowski's agent is Pini Zahavi. Zahavi has a close relationship with Chelsea owner Abramovich and played a key role in the Russian buying the London club and has also played a key role in Chelsea's transfer dealings.
Lewandowski has scored 29 goals in 30 Bundesliga appearances this season, winning the league's Golden Boot for the third time. He has scored 30 goals in his previous two league seasons. He is a tailor-made striker for any team.
He'd thrive under Antonio Conte or any manager who may replace the Italian because he's that good. He has a shot accuracy of 54%, can win headers, is strong enough to play in England, has excellent movement and positioning, can hold the ball up to link up the play, be the first line of defence and has an unreal knack for scoring goals.
At the moment, Chelsea are facing tough times as they are not in the Champions League. The squad is under-performing and isn't cohesive.
Lewandowski will be a huge signing for Chelsea. Be it on or off the pitch, he is an experienced player who has been through a lot.
The Polish striker is simply world-class and you can't ignore signing quality players when they are available. Sir Alex Ferguson signed Robin van Persie when he knew the Dutch striker was available and he won United the league.
Who's to say that Lewandowski wouldn't have the same effect at the Bridge?