Celtic FC News: Celtic midfielder, Callum McGregor, has backed Neil Lennon to become the next full-time manager. (h/t The Sun)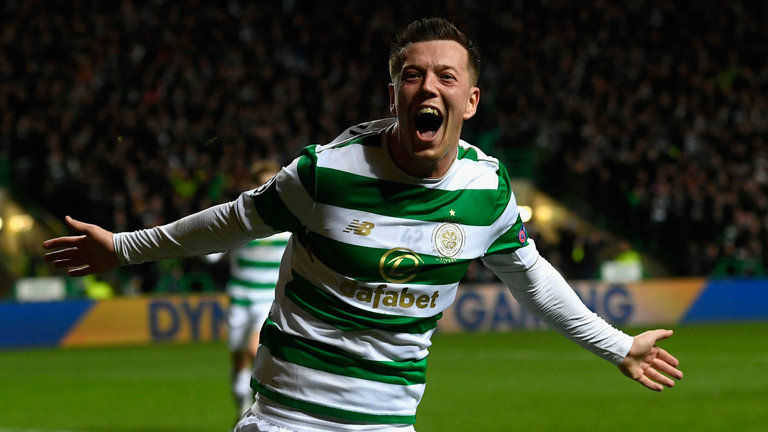 The former Celtic captain took charge on an interim basis after Brendan Rodgers left Park Head in middle of the season.
Lennon so far has led the Bhoys admirably, securing 5 wins without suffering a defeat. His biggest win was against Rangers in the Old Firm derby, ten days ago.
The Hoops were said to be pondering over the appointment of a new full-time manager.
Some surprising names emerged on the wish list that includes the lieks of Roberto Martinez, Rafael Benitez and Andre Villas-Boas.
Now, McGregor has lent his voice in favour of the caretaker manager.
(h/t The Sun)
His track record at Celtic as a manager has been outstanding. There have not been any better in Europe. He has to have a case to get it.
"The transition since he has come in again has been excellent. He has the players hungry for success. It can easily peter out but he has been great.
The 24-year-old further praised Lennon's stats and record with the club in the past.
The former Hibernian manager holds a success rate of over 60%, the highest of any Hoops manager, even higher than Rodgers'.
McGregor cites Lennon's success as one similar to Ole Gunnar Solskjaer's at Old Trafford.
"If you see the success with Ole Gunnar Solskjaer at Manchester United — people were talking about if they got into the top four he would get the job."
"People will ultimately judge you on success. If we manage to do it then he has a great shout. And he would have deserved it all."
Assistant coach John Kennedy said that the club would begin their rebuilding process soon, which might bring some young and new faces to Park Head.
The Celts will take on Aberdeen in a crucial Scottish Cup semi-final clash.