The Championships top club Newcastle United on Tuesday night booked their place in the League cup quarter-finals after a comprehensive 6-0 win against Preston.
Whilst a lot of Premier League clubs don't take this competition seriously, Rafa Benitez showed that it is clearly high on his list of priorities as he named a strong team and they played in scintillating fashion.
After the game on Wednesday, the draw for the next round was completed and it went as follows:
Liverpool v Leeds United
Manchester United v West Ham
Hull City v Newcastle United
Arsenal v Southampton
This was a great draw for Newcastle. They may have preferred Leeds United, but Premier League strugglers Hull City represent a great chance for them to get into the Semi Finals.
Newcastle are the great underachievers. A club of their size should be winning more trophies than they have. They have never won the league cup and last won an FA Cup trophy in 1955. An Intertoto Cup victory in 2006 and English Championship wins in 1993 & 2010 complete their trophy hall during the past 60 years.
The North-East club may be the best club in the Championship and have a seemingly straight run at winning the title, but it is the league cup where they will have their biggest challenge. They are 6th favourites to win the trophy which displays the uphill task they have.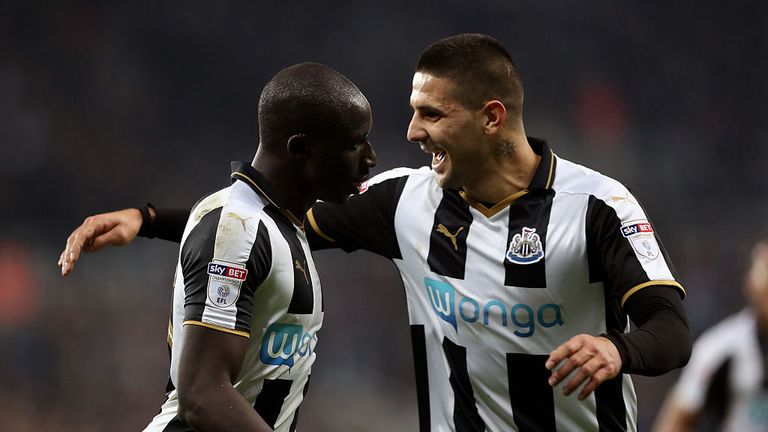 However, if there is one man that can lead them to a league and cup double this season and that is Rafa Benitez. In the 2004-2005 season, he pulled off one of the most fantastic managerial feats in football history.
Liverpool were huge underdogs in their Champions League campaign and when you look back at the team that played in the Champions League final it is amazing to think they won it. But win it they did, in amazing fashion.
Benitez is tactically astute and known as a specialist in cup competitions. He is able to set his team up to get the most out of them in one off game, especially in games where his team are underdogs.
Newcastle should get through to the Semi-Final. Although Hull are a Premier League side, the League cup is very low on their list of priorities. Not only that, but they just aren't very good at the moment.
And then it is likely he will face either Manchester United, Arsenal or Liverpool in the semi-final. That is where the real challenge starts. But such is the pedigree of Rafa Benitez, I wouldn't bet against him.