Manchester United's crisis is far from over, and their situation is worse seeing their latest performances, as they tied with Arsenal after they didn't close the game against the Gunners. Manchester showed good things along the game, but they eventually failed to hold on to their lead, as they conceded the last minute equaliser. So, Mourinho has more doubts about his team now, and he will try to acquire some player who can upgrade Manchester United's level a bit up.
Many names have been linked with the Red Devils over the last days, but in the latest days, we've heard about a Portuguese player who apparently can land at Old Trafford next transfer window. However, he has a clause of £51 million in his contract, but this does not seem as a problem for Mourinho's team.
Andre Silva is the newest gem of Porto and the new obsession of Jose Mourinho. The young lad has demonstrated his level in the current season of Liga NOS, being the scoring leader thanks to 7 goals in 10 matches. We are in front of a player with a bright future ahead, and "The Special One" and his staff know this. Having in count his past, managing Porto, Mourinho could have an advantage over the other teams that try to purchase Silva.
Porto knows very well how to develop players and then sell them for a great price and Andre is seen like the next one to make the list. He has been observed by many big European teams, led by Manchester United, as this kid has great potential to develop. He has demonstrated not only in Porto but in Portugal national team, playing alongside great players like Cristiano Ronaldo and Joao Moutinho, and learning at least one thing from them.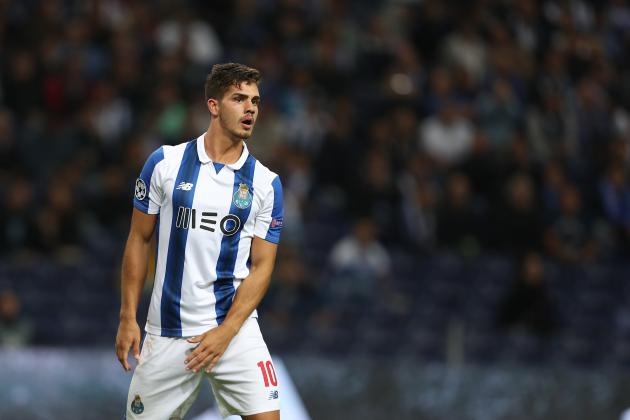 We are in front of a skilled player, as Andre can play in both inside and outside the area. He is a scoring machine but at the same time is a player who can create chances for his teammates and collaborate in other aspects of the game.
He is young and he could definitely fit in every team which is following him right now as a striker, but maybe Manchester is scouting Silva to give him different functions on the field. But, is he the right guy to fix those offensive woes for Mourinho's side?
The answer is Yes. Andre is good as a playmaker, and his versatility across the field makes him a pretty good option for the manager. Manchester United never had problems with the Portuguese players in the past and Andre could continue the tradition with his skills and trickery.
Ibrahimovic is getting no younger, Rooney is always losing the ball, Depay is linked with a move, Martial is out of form so United can do something good with a fresh pair of leg. He has displayed his ability to score, even since he was in Porto second-team, where he scored 24 goals in 84 matches. He surely would be a gamble, but looking at his current form, he is worth taking a risk.