Celtic FC Opinion: Can Neil Lennon help Celtic win the title after Brendan Rodgers leaves?
The BBC have revealed that Brendan Rodgers is close to confirming personal terms with Leicester City as their next manager, with the Foxes sacking Claude Puel.
This would leave the Scottish giants without a manager, but the BBC have further revealed that the club are set to re-appoint their former manager Neil Lennon until the end of the season.
The Northern Irishman left the club in 2014, paving the way for Rodgers to join the club, with the former Liverpool boss impressing as the manager of Celtic since then.
Rodgers has won seven trophies with the club since joining, including the Scottish Championship twice. Moreover, he's also left the club in great shape, as they have an eight point lead over second-placed Rangers.
Rodgers has also managed to strengthen the side during the winter transfer window, adding the likes of Vakoun Issouf Bayo, Timothy Weah and Oliver Burke among others.
This has helped the club, especially after losing Moussa Dembele earlier in the season. But for Neil Lennon though, it effectively means that he has a relatively easy road to the end of the season.
The club need a strong and experienced hand to lead them through after Rodgers leaves and Lennon's past experience with the club has shown that he can provide that.
The former Leicester City star was in charge of the club for a little over four years, winning three Scottish League titles and two Scottish Cups along the way.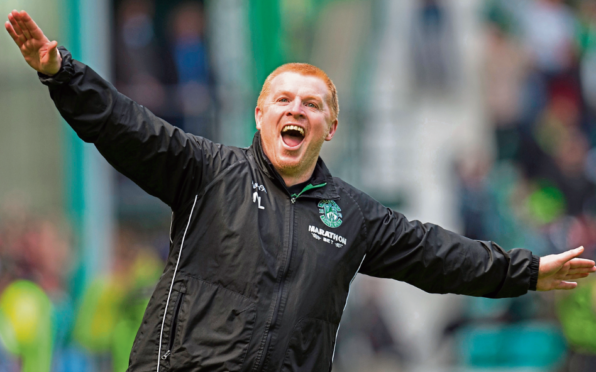 Lennon's managerial style will fit Celtic perfectly once again. Though the 47-year-old struggled at Hibernian, he did get them promoted and ended his tenure at the club a little over a month ago via mutual consent.
Read More Celtic FC News, Click Here: Celtic FC latest News
But the question is if Neil Lennon lead Celtic to another league title after the club lose Brendan Rodgers? The answer is an obvious one and given the sheer strength of the current Celtic side and the fact that Lennon gels well with the team and the board, he can be the man to take over from the hugely successful Brendan Rodgers.
Conclusion
While the appointment may not be a permanent one, given the history between the manager and the club there are few managers better or more capable than Neil Lennon that Celtic could get on a short notice.