Zinedine Zidane has stepped down as Real Madrid manager after two-and-a-half years in charge of the Spanish giants. He helped Real Madrid to win the UEFA Champions League three times, along with guiding Los Blancos to the La Liga title in the 2016/17 season.
It will be a hard job for club president Florentino Perez to find his successor. However, one man who has been linked with a move to Madrid is Mauricio Pochettino.
Poch has done all he can with the Spurs team. He has built a formidable side that has finished in the top-four for the past 3 years. He has managed to transform them from a downright mediocre team to "almost" title challengers.
He has developed several players in the best way he possibly could. Harry Kane was sent on multiple loan deals before finally becoming a superstar and it was Pochettino who made him the club's first-choice striker, replacing Roberto Soldado.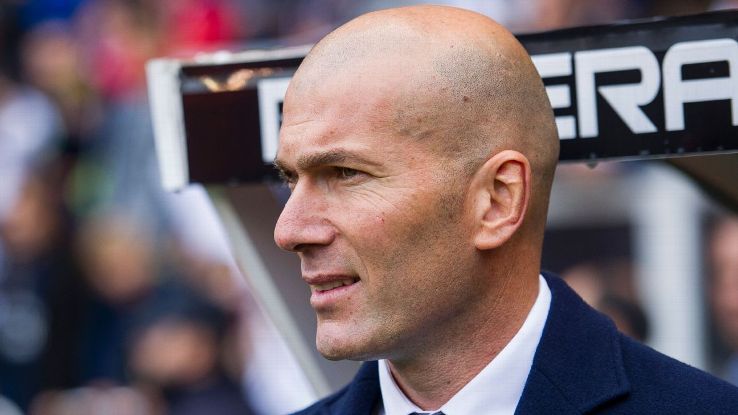 Dele Alli was another talent scouted by Pochettino and was signed from MK Dons. He was just another talented teenager when Spurs signed him but he developed into one of the Premier League's best under Pochettino. This was the case with Eric Dier too.
The Argentine made Alli one of his on-field generals. All three are now core members of the English National team as well.
Despite all of that, he has no silverware to show for it. Is he not adept tactically? He is. The players have let him down far too often at crucial times.
Think about the second leg Champions League round of 16 clash against Juventus in the recently concluded season. Spurs were cruising and Juventus netted two goals out of nowhere as the north Londoners crashed out of the competition. There is so much the manager can do but the players have to do the rest.
Pochettino has not even been given a huge transfer budget to work with. Tottenham's best defender, Toby Alderweireld spent most of the season on the sidelines. The signings made by the Spurs board haven't been the best either. Their net spend is just £50m since Pochettino's arrival at Tottenham.
It is time for Pochettino to go to the next level and which better team than Real Madrid.
"When Real Madrid call you, you have to listen to them" – Pochettino said earlier.
Real Madrid is the dream job of every manager. Not only do Real Madrid have substantial financial resources but also a group of players that have experience, genuine world-class abilities and several talented youngsters too.
Pochettino has shown that he is ready for the big move. He has beaten the world's biggest teams, including Real Madrid, and has taken Spurs very far. His style of play is offensive too. His teams press high up the field, are flexible and always look to score.
They also like to build from the back and take the opposition out with their passing and movement. Los Blancos have the players and the setup necessary to execute this system.
The only thing that is a problem in making this happen is that Pochettino recently signed a 5-year deal with the North London club. He is happy at Tottenham but Real Madrid could still try and tempt him.