There have been some serious speculations regarding the future of one of the best players in the world during this upcoming transfer window, as almost every single team in the world is determined to break the market one more time in order to either make a run at the title or save their current disappointing seasons.
Even if most of the teams are looking for attackers to reinforce their offence, you can't win a championship without defence and most experienced coaches know so, so they're digging deep into the market in order to find the best choices for their struggling teams so they can improve and face the second half of the season in a more properly manner.
One team whose defensive side of the pitch has been scattered in recent time is Pep Guardiola's Manchester City, as the offence is running and gunning as you'd expect considering the roster of the team, but they've been really struggling on the defensive end even despite the arrival of world class defender like  John Stones and Barcelona's Claudio Bravo, who's been a major disappointment so far.
So, it's only natural to think that Pep Guardiola is keen to improve that side of his very talented team, as Vincent Kompany hasn't been able to remain healthy through this year and all his fullbacks are really aging, with Gael Clichy, Aleksandar Kolarov, Bacary Sagna and Pablo Zabaleta all over 30 years old.
Considering how stubborn and committed the Spanish boss is, the first thing that can come in mind when he's looking for reinforcements is that he might as well look for familiar faces of players that he coached elsewhere, and there's where a big name comes strongly when it comes to rumours, and that name is Bayern Munich's David Alaba.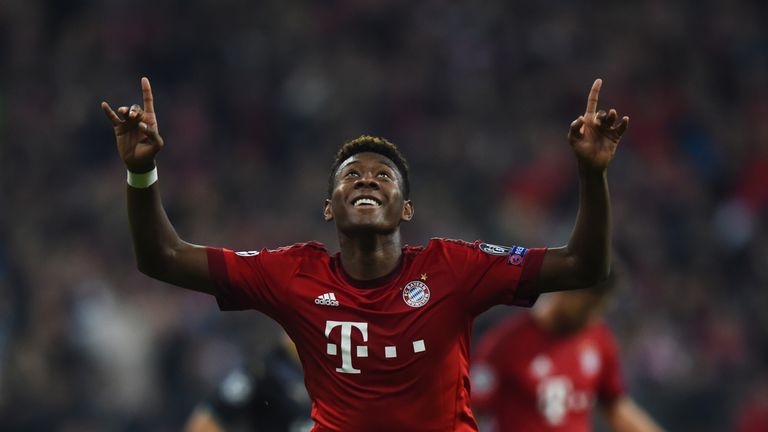 Alaba was a big key in Guardiola's success during his Bundesliga stint, and there have been several reports stating that Manchester City would be highly interested in a reunion at the Etihad Stadium during this upcoming transfer window, and that move could definitely make Guardiola's defence one of the best in the world.
David is one of the most versatile and talented guys you'll find in the world, as the full-back can play on either side of the pitch with great ease, as well as having the ability to play as a winger and even as a defensive midfielder, as he shown during Guardiola's Bayern Munich tenure.
It's amazing to think that Alaba is just 24 years old right now, as he's been playing at an elite level in one of the most impressive teams in the world since at least 4 years, and his development has been completely outstanding through these last couple of seasons.
Bringing Alaba to the Etihad Stadium would be one of the best moves the Citizens could make in a very long time, as the talented full-back is a guy capable of turning this team around on both ends of the pitch with his outstanding defence and his great offensive contributions, so they should definitely make a run at him.