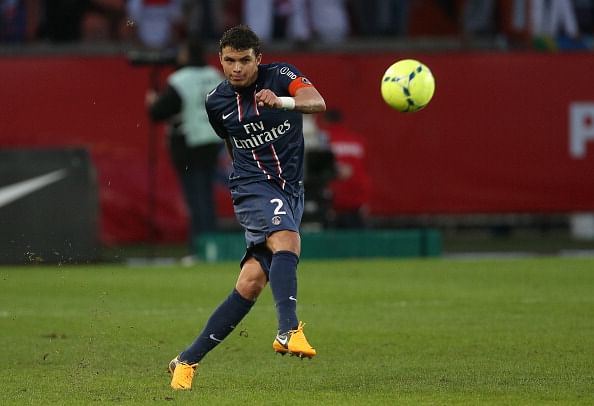 Chelsea are looking to add Paris Saint-Germain defender Thiago Silva into their squad. According to Italian reports,  the club is facing strong pressure from Chelsea to let go of their player and hand him over to the Blues.
Reports suggest that the Blues have already contacted PSG for the player, however PSG are yet to decide a price for Silva. The talks for the player have been held in the last few days. Silva moved to PSG from Milan in a £30m contract in 2012, and Transfermarkt suggests that the player's current market price is £17.5m, which is much less than his previous market value.
It is pretty obvious that whoever spread the rumor is in favor of Chelsea. Further new speculations have come up since Dvaid Luiz openly discussed the possibilities of Diego Costa moving to Paris Saint-Germain.
Luiz statement has aroused many stories around Europe and we will have to see once the transfer window gets over who ends up where and at what price.