Borussia Dortmund vs Tottenham report: Tottenham match report
After a poor performance in the North London derby on Saturday, Tottenham took on Borussia Dortmund in the second leg of the UEFA Champions League round of 16.
The Lilywhites won the game 1-0 to progress to the quarterfinals of the competition 4-0 on aggregate.
Mauricio Pochettino made three changes to the side that started against Arsenal, with Ben Davies, Serge Aurier and Harry Winks returning to the squad. Dortmund made six changes from the first leg with Reus and Alcacer both starting in a very attack-minded line-up.
Tottenham went into the game with a 3-goal advantage but after three games without a win, confidence seemed to be lacking as they walked out in front of the yellow wall.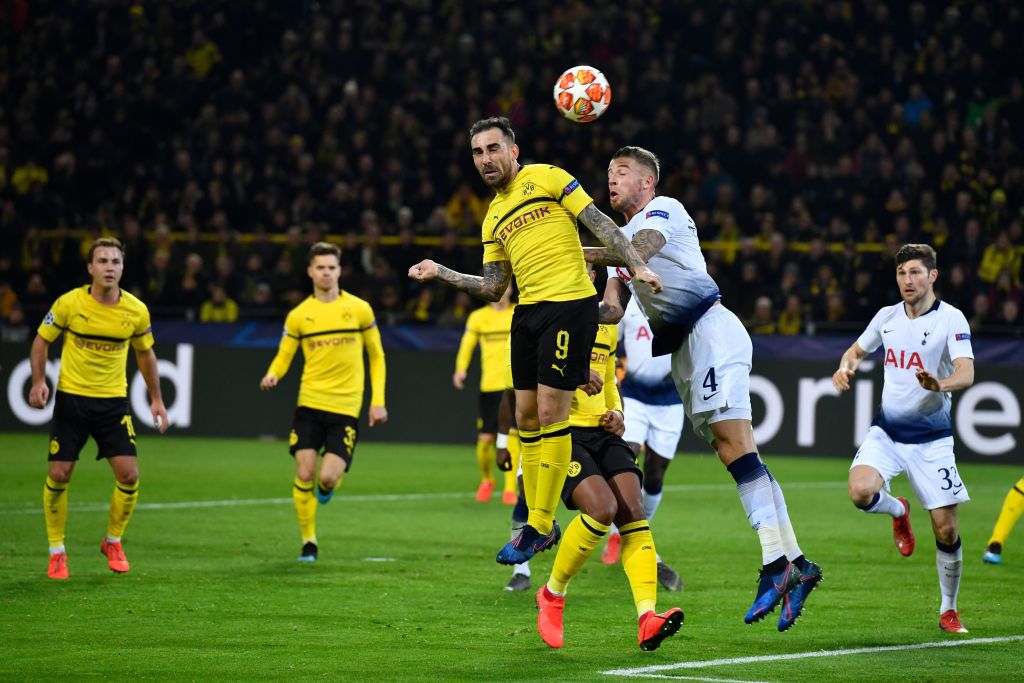 The hosts looked dangerous early on, especially on the right wing, with Jadon Sancho and Mario Gotze causing all sorts of problems for Mauricio Pochettino's side.
The first chance of the game fell to Marco Reus, whose attempt to shoot was stopped by a brilliant last-ditch tackle by Jan Vertonghen. Dortmund's relentless pressure nullified Tottenham's attempt to keep possession.
Paco Alcacer was the next one to come close for the hosts but Sanchez's presence next to him was enough to put the Spaniard off. Hugo Lloris made a smart save off of a deflected shot from Marco Reus in the 20th minute of the game.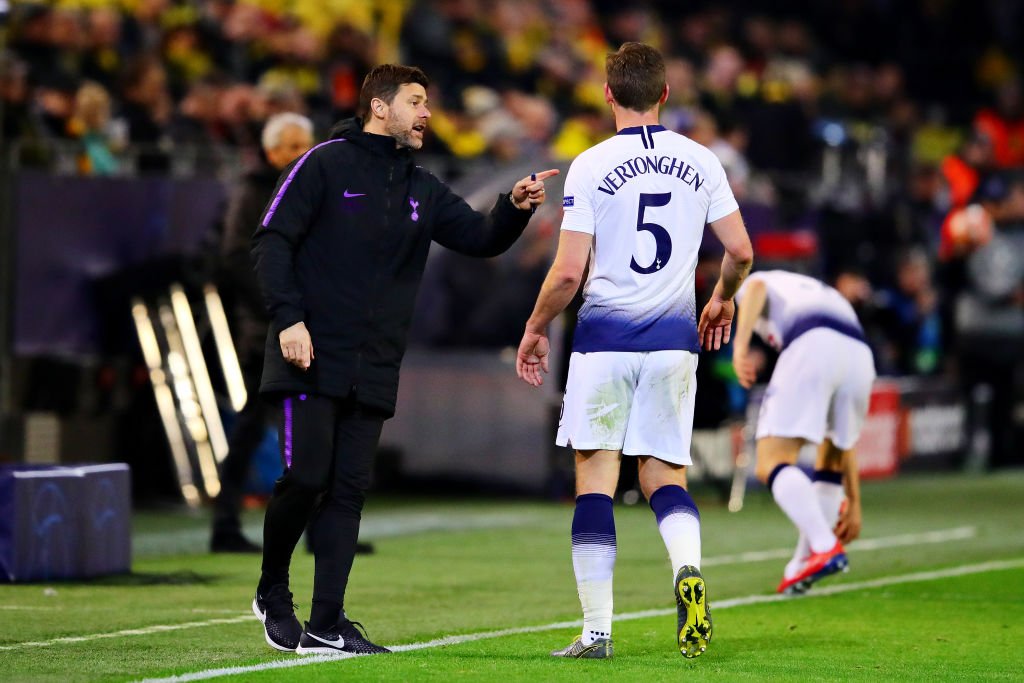 Weigl was denied twice in two seconds before Marco Reus' volley was blocked. Gotze was also denied spectacularly by Lloris. Jadon Sancho was the next Dortmund player to have his shot denied by the Tottenham skipper, who looked in fine form.
Spurs managed to hold onto possession in the last few minutes of the game before they went in at the break with their 3-0 aggregate lead.
Dortmund started off the second half on a high but were stunned three mins in after Harry Kane was set free in front of goal and he buried it. The goal dropped Dortmund's spirits and Spurs had a relatively easy ride from there on.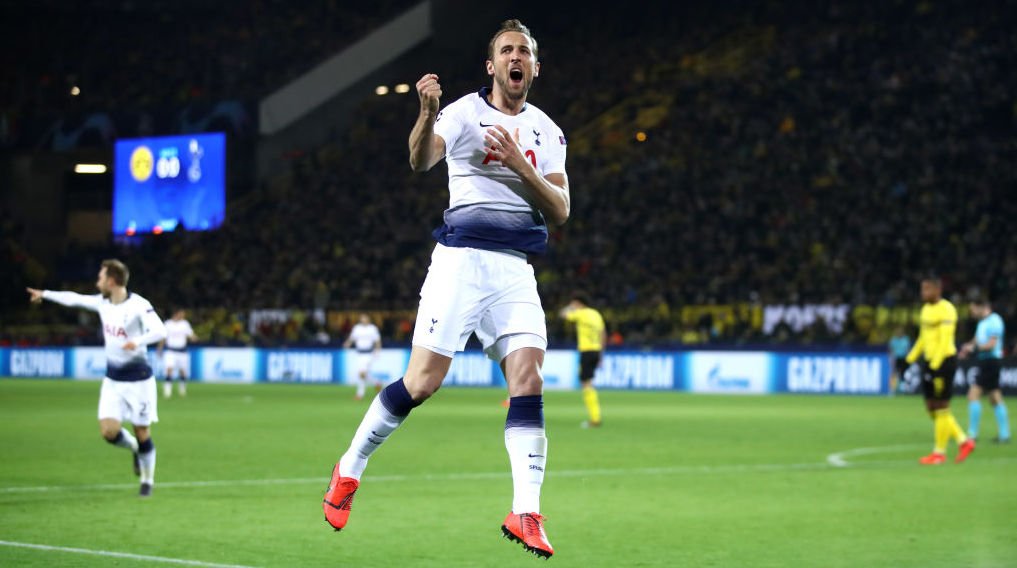 Dortmund could not maintain their tempo from the first half and despite their efforts, Tottenham proved to be too solid to break down. Dortmund had scored at least three goals in every home game in 2019 before this.
Mauricio Pochettino's game plan of keeping a solid shape and hitting Dortmund on the counter proved to be a brilliant decision and kept the opposition at bay throughout the second half.
Tottenham qualified for the quarter-finals of the Champions League after a stellar away performance.
Hereis how some of the fans reacted to their side's victory
Couldn't be prouder of that entire team. Defending for our lives in that first half was awesome to see

— THFC Fans (@THFC__Fans) March 5, 2019
Very proud of that performance Dortmund is never easy to go to but we showed real heart! Now let's get the stadium open and get the champions league music playing at it😍

— Musa (@Musathfc) March 5, 2019
What a Solid team performance and what a great win!!!
COME ON YOU SPURS!!!

— Tottenham fan 68 (@Tottenham_68) March 5, 2019
Liverpool fan here and I really admire the way Tottenham play, but how inconsistent are they? They lose to Chelsea and then they beat Dortmund at home and win the overall tie 4-0. Anyway, well-deserved win.

— Jadon (@jadonc2304) March 5, 2019
ONE OF OUR OWN!!!

— Spencer (@GeneralSaad89) March 5, 2019
He Kane He saw He conquered 😍

— Luke O'Dowd (@Lukadowdric) March 5, 2019
Lucky. We are so so lucky.

Lucky to have one of the best goalkeepers, defenders (jan) and strikers in the world.
Love it. #thfc #coys

— Scott Clay (@scotthclay) March 5, 2019
Absolutely brilliant result tonight, amazing team performance showed bottle finally! Vertonghen and lloris on a different planet how good they were

— tottenham (@tottenh70051615) March 5, 2019
Couldn't be prouder tonight. A tough couple of weeks but that tonight boys was bloody brilliant!! And Harry you one season wonder!!!!!! 💙💙💙💙💙💙💙💙💙💙

— Judith Burr (@BurrJudith) March 5, 2019
Amazing result, so proud of the boys, Dortmund are top of the league, let's go! Give us Ajax !

— Hboggspurs (@hboggspurs) March 5, 2019
Wonderful result with a good performance in defense! After 8 years we return to play a quarter of Final. Now we hope for a lucky draw (Ajax, Porto or Rome) to enter the semi-finals for the first time! Proud of them. Hugo Man of the Match and SuperJan too. Come on you Spurs!!!

— A Corsica Vince ❄️ (@ACorsicaVince) March 5, 2019