Anthony Martial kept Manchester United in the FA Cup thanks to a late goal to cancel out Dimitri Payet's opener in the second half. United now have to travel to London in the replay and it would not be a game that they would like to play against a West Ham side that just seem to be riding on Payet's brilliance all season.
There would be claims that Payet should have been sent off for a dive before he curled in a great free-kick to beat David de Gea but West Ham were great in defence and ensured that they blocked almost every effort that they faced from the Red Devils.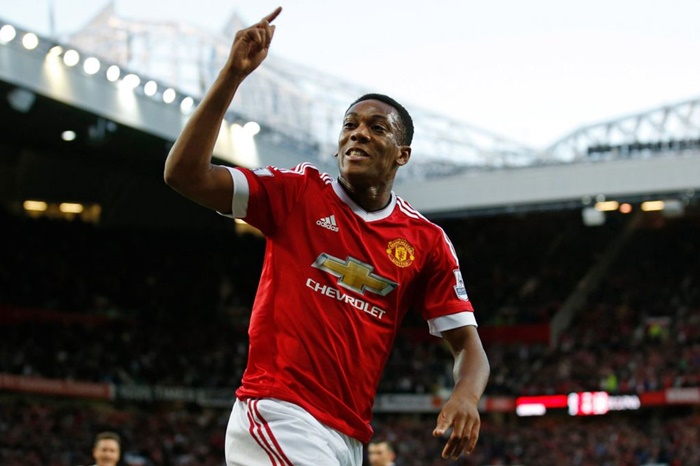 United though did equalise through Anthony Martial, who was the most impressive player on the night as he scored from a tight angle with just 10 minutes or so left to go.
United now face Liverpool in the second leg of their Europa League tie and have to overturn a two goal deficit at home.  We look back at the performance from United and rate the performance of the team.
David de Gea – 7/10
David de Gea could not do much to stop the goal from going in but had a pretty easy day in the office.
Guillermo Varela – 6/10
Varela did alright in defence, nothing too spectacular and was replaced late on in the game by Matteo Darmian.
Chris Smalling – 7/10
Smalling did really well to take care of Andy Carroll and barely gave anything away against the English attacker.
Daley Blind – 7/10
Daley Blind seems to be a natural defender now and even though there were a few nervous moments, he also did well against Carroll.
Marcos Rojo – 6/10
The Argentine had a decent outing for Manchester United, nothing too special from his side.
Michael Carrick – 6/10
Another game for Carrick where he didn't really do much for Manchester United.
Jesse Lingard – 5/10
Was he even playing? We barely saw Lingard do anything of notice in the game against West Ham.
Ander Herrera – 7/10
Herrera was everywhere for Manchester United and was unlucky to see most of his shots getting blocked by West Ham's defenders.
Marouane Fellaini – 4/10
One of the poorest performances from the Belgian, Fellaini was horrible for United and was met with cheers when he was replaced by Bastian.
Anthony Martial – 8/10
Easily the best player for Manchester United in the game, Martial's industry paid off as he equalised for United late on in the game.
Marcus Rashford – 5/10
The youngster was handled cleverly by West Ham's defence and couldn't really do much in the game.
Substitutes:
Memphis Depay – 5/10
Depay looked threatening but didn't always make the right decision, not the best outing for the Dutch attacker.
Bastian Schweinsteiger – 6/10
Bastian was given a free role but couldn't stamp his authority in the game.
Matteo Darmian – NA
The Italian was brought on late but couldn't really do much in the game.