If Liverpool have to compete with the best of the clubs across Europe in the Champions League next season onwards, it goes without saying that they have to strengthen their squad substantially.
With a strike force consisting of Luis Suarez and Daniel Sturridge, it is not an area of concern for the Merseyside club. It is the defence that has let them down often and that may just prove to be the factor between them and the eventual winners of the Premier League this season. There are a few names that have come up already for a summer move to Liverpool and one of them is a certain Dejan Lovren.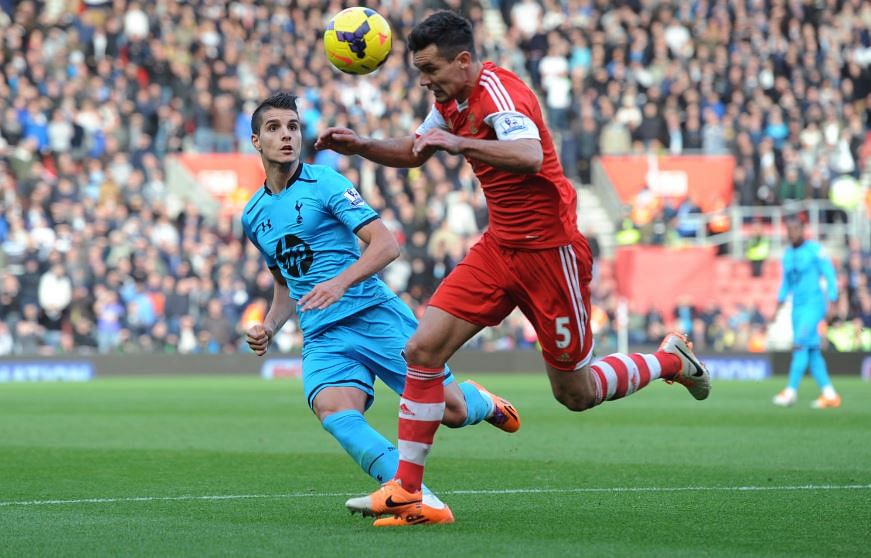 Lovren was also linked to Liverpool last summer but ultimately ended up at Southampton. With Daniel Agger being the underperformer and summer recruit Sakho failing to live upto expectations, Liverpool could very well do with a centre-back. And Lovren would be a perfect player to make the vulnerable centre back position his own in a less than average defensive unit.
Lovren joined Southampton from Lyon at the beginning of this season for £8.5 million amid interests from other clubs. Ironically he scored his first goal for the club against Liverpool, in what proved to be the match-winner earlier this season. So far he has been one of the highlights for his club and has formed a rock in the backline along with Jose Fonte despite suffering a major injury and remained out of action for long periods of time.
The 24-year Croatian International would not come cheap for Liverpool and the club would have to shell out a handsome fee to get his services.
Playing twenty five matches for Soton, Lovren has scored two goals this season and has been an attacking threat much in the likes of Martin Skrtel. Defensively he has been solid, having eleven defensive actions on an average per match. This number is high for even the top defenders and especially for a player who is playing in his first season in the Premier League.
He can add to the aerial ability which Liverpool lack severely. Lovren has made 85 successful headed duels out of a possible 138 and almost 74% (204 clearances) of his attempted clearances are successful and that could be a respite for the Kops, who have struggled so often to put the ball out of their own area this season.
Lovren has the agility and the physique of a big defender and in the Premier League this has proved to be a vital asset. His positioning and his ability to read the game is impressive and Lovren has time and again showed this season that he is a big match player.
Bringing Lovren into the side would not solve all the problems but it would be a nice start and Rodgers should nullify the purchase of Kolo Toure last season with the purchase of Lovren this time around.
Stats via squawka