Australia have never become the dominating force in football that they have in cricket and rugby, but they have started to develop into a side that consistently qualifies for the World Cup. However they are very unlikely to make an impression this summer as they have been drawn against three great nations who all hold hopes of going far in the competition. Australia won't want to be pushovers this summer though and they'll be keen to put in good performances. They will want to avoid the embarrassment of going out with three losses to their name.
The side is in transition at the moment as the old guard move out of the fold and plenty of new talent is coming through. The days are gone whereby they relied on Harry Kewell and Mark Viduka. Although the side does revolve around Mark Bresciano and Tim Cahill, both of whom will be a pivotal part of the Australian side.
Ange Postecoglou will be looking at this World Cup as a chance to experiment with his squad ahead of the Asia Cup next year, which they will be looking at with a view to success. The experience that the squad gets this summer could be crucial to the development of some of the younger players in the team. Also it may give Postecoglou the opportunity to ease out more of the older generation in order to freshen the side up ahead of the 2018 World Cup.
Strengths
I think the main positive for Australia this summer is that they go into the tournament with absolutely no pressure on them given the impossible draw they have been given. This may lead to the side playing better as a result as they will know that they can play their natural game without worrying about qualifying for the next round. If they do manage to get into the top two, the World Cup odds waiting for you at William Hill would be a bonus but this would really be a big mountain to climb. So don't keep your hopes up that much. The Australian media and support understand the difficult task ahead of their side; therefore they won't have to deal with heavy criticism either.
The conditions will suit the Australians more than the two European sides they will be coming up against as they will be used to the humidity and extreme heat. Their fitness levels should be able to cope with them, therefore they will be able to play a high intensity game without worrying about burnout. The addition of youth will mean the squad will be able to deal with the heavy schedule that comes with the World Cup.
Tim Cahill is another strength in the Australian arsenal as he has great experience and he can still deliver the goods. He is brilliant in the air and leads the line well. He will need to play well this summer, otherwise it might get embarrassing for Australia.
Weaknesses
Australia's struggles will be caused mainly by their lack of quality. If you compare their side to the other teams in the group, they come up very much inferior, therefore they will have to rely on factors outside of pure talent to win matches. Also they only have a few players who have played in the big leagues of Europe, therefore they may be lacking experience in the big games, which is something they will need this summer. Furthermore the side relies on Cahill for inspiration and given his age and limitations at the top level, they may only offer little in Brazil.
Coach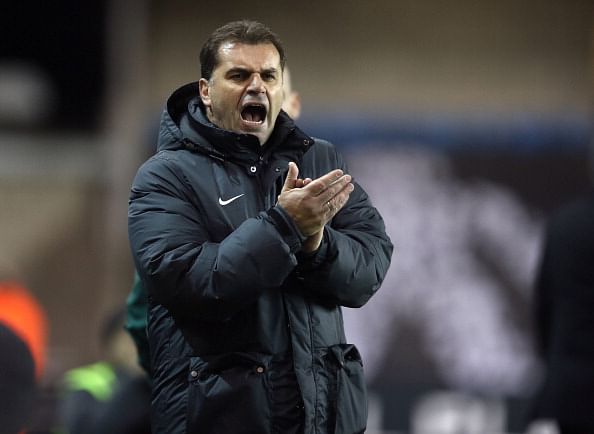 Ange Postecoglou has been the Australian coach since 2013 after there were doubts over Holger Osieck's ability to lead the side into a critical period. Postecoglou had been very successful in domestic football winning the A league twice with Brisbane Roar. As a player he managed to pick up for caps for Australia, but he'll be hoping his coaching career is a lot more successful. In the early days, it has looked like the side is improving with Tim Cahill being used as the front man, while Tommy Oar and Tomas Rogic are the creators in behind Cahil, but it will be intriguing how the coach opts to line up this summer against some really tough opposition.
World Cup History
This will be the side's fourth World Cup, having qualified for the last three. Their best performance came in 2006 when they reached the round of 16 round in Germany.
Key Man
Although a lot is expected from Tim Cahill, it is captain Mile Jedinak who may hold the key to Australia's hopes. He will be given the task to sit deep and attempt to retain the ball against three of the best midfields in international football. The Crystal Palace player has shown this season that he can cut it against the best in the world, and this summer offers him the chance to enhance his rising reputation. He is an excellent tackler in the middle of the park, while his dominating physique allows him to win lose balls in the air and use his strength to push others off the ball. In the other half, he is a threat from set pieces and he can score from distance as he has a venomous shot from range.
Verdict
I think Australia are on a hiding to nothing this summer. Their group is especially difficult, but they'll be keen to avoid being beaten three times and they certainly have enough about them to cause a shock in one of the matches. They certainly won't be going through though as they won't be able to cause two shocks. The World Cup gives them a platform to build on ahead of next year's Asia Cup, a competition in which they have a very good opportunity to come out as winners.
Prediction: Group Stage