Any Arsenal fan who might have seen the two games against the MLS All Stars and Chivas de Guadalajara would know the fact that the team looked good in both matches. Though most of the players looked good, some were exceptionally good, while others did their best to take "pathetic" to a totally new level. The player I am talking about is none other than our well fed Snorlax (Pokemon reference) Theo Walcott.
Now Walcott is neither fat nor that slow, yet he looks as lazy as the big, sleepy, round Pokemon. For some reason, it seems these days, he is incapable of putting the ball into the back of the opposition net, even though opportunity after opportunity comes knocking on his door.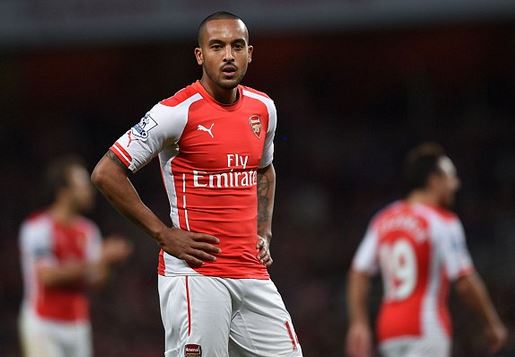 It was not as if Theo did not have the chances to prove himself. He even got off to a good start last season, yet it must be remembered that Arsene Wenger can only use him against a few clubs effectively, due to the style of football that it brings to the team.
No doubt that the former Southampton man is quick. However, his lack of physical presence on the pitch and the ability to hold the ball does not help his case.
The only advantage that Walcott had over his team-mates was his ability to finish off goals from tight angles or make some mouth-watering runs, which was not the case in recent times.
Long term injuries, poor form, lack of energy and ambition, so many negative traits he has been depicting, it becomes really tough to appreciate him for the loyalty he has given us over the years.
Many of the Gooners will put out that he is a handy player and that selling him off would be a huge mistake on our part. Despite that, what is the point of paying such high wages for a worthless asset?
If Wenger is a good business man, as we all know him to be, he should know that this is the right time to sell Walcott off and invest the money in signing someone better. A player who can provide the Londoners with at least 15-20 goals a season if not more, rather than sitting back and hoping for a miracle, which is not really going to happen. We all know it!!