Arsenal's Pepe vs Chelsea's Pulisic: Stats prove this star is better
It is no doubt that Christian Pulisic and Nicolas Pepe are among the most sought-after young footballers in England at present.
Both players arrived this summer and Pulisic joined Chelsea after closing in on a £58m transfer from Borussia Dortmund in 2018.
Pepe, meanwhile, arrived at Arsenal from Lille for a club-record £72m transfer. Both young wingers recently grabbed the spotlight with their scintillating performances against different opponents.
The Ivorian scored a brilliant brace to help his side register a 3-2 Europa League comeback win over Vitoria Guimare, while Pulisic claimed his first-ever hat-trick for the Blues against Burnley.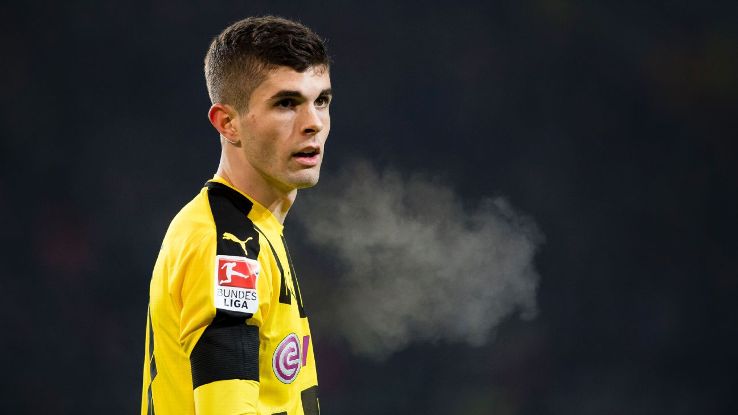 Now, let's analyse both lads' league stats and then take a closer look at the numbers to see who fares better among the two:
Goals and assists
According to WhoScored.com, the Ivorian has played eight league matches, four more than Pulisic but the American pips the Gunners winger by a narrow one-goal lead.
Pulisic has scored three goals, one more than Pepe, while they both have two assists to their name.
Game time
It should, however, be remembered that Pulisic spent fewer minutes on the pitch (409 minutes) compared to Pepe, who played for 702 minutes.
Shots on goal
Pepe has tried more shots on goal, unlike the Chelsea man, as he has collected an average of 2.6 shots on goal to Pulisic's 1.4.
Pass success
The American leads the way in passing, as his pass success rate reads 84% while Pepe has finished off with 79.3%
Dribbles completed
With an average of 3.4 dribbles per game, Pepe has proved that he is a batter dribbler than his counterpart, who has an average of 1.4 dribbles per game.
Shots taken
Pepe has managed an average of 2.6 shots per game, getting a little ahead of Pulisic's paltry 1.4
Key passes
Pepe has been involved in more key passes per game this season with his tally at 1.7 while the American trails behind with 1.3.
Exceptionally talented and equally important for their sides, it was a patchy ride for both players during their initial time in England.
It's a thing of the past now, as both wingers have broken through the ranks to leave their marks in the top-tier of English football.
Verdict
Statistically speaking, Arsenal man Pepe gets the nod ahead of the Chelsea winger but this may change as per the factors and context.
With a 7.28 overall league rating compared to Pulisic's 7.13, Pepe has managed to stamp his dominance over the American for the time being.