Nacho Monreal Vs Sead Kolasinac – A Comparison
Arsenal may have failed to qualify for the Champions League next season but that has not stopped them from luring one of the best left-backs in Europe, Sead Kolasinac. The former Schalke star rejected a new contract from the Bundesliga outfit and has signed for the Gunners.
He is expected to be the first choice next season, replacing Spanish star Nacho Monreal in that position. The Spaniard may yet be able to start the games in a new 3-4-3 formation but he has been a left back for most of the season and an effective one as well. But how was Kolasinac last season in the Bundesliga? Here is a comparison of both the players for their campaigns in their respective countries.
The Arsenal man has been more regular, playing 1000+ minutes more than Kolasinac in the entire domestic campaign. However, he has no goals and just 2 assists to his name, compared to the 3 goals and 5 assists that the Bosnian star has to his name. But it must be said that Kolasinac is a more of an attacking full-back than Monreal is.
Though Monreal has a better passing accuracy of 85% compared to just the 71% for Kolasinac, and a better take-on success rate of 61.90% compared to just the 41.03% from Kolasinac, the former Schalke star created one chance every 90 minutes compared to just 0.34 chances created per 90 minutes by Monreal. Kolasinac also has 0.78 key passes per game to his name while Monreal managed just 0.29 per game.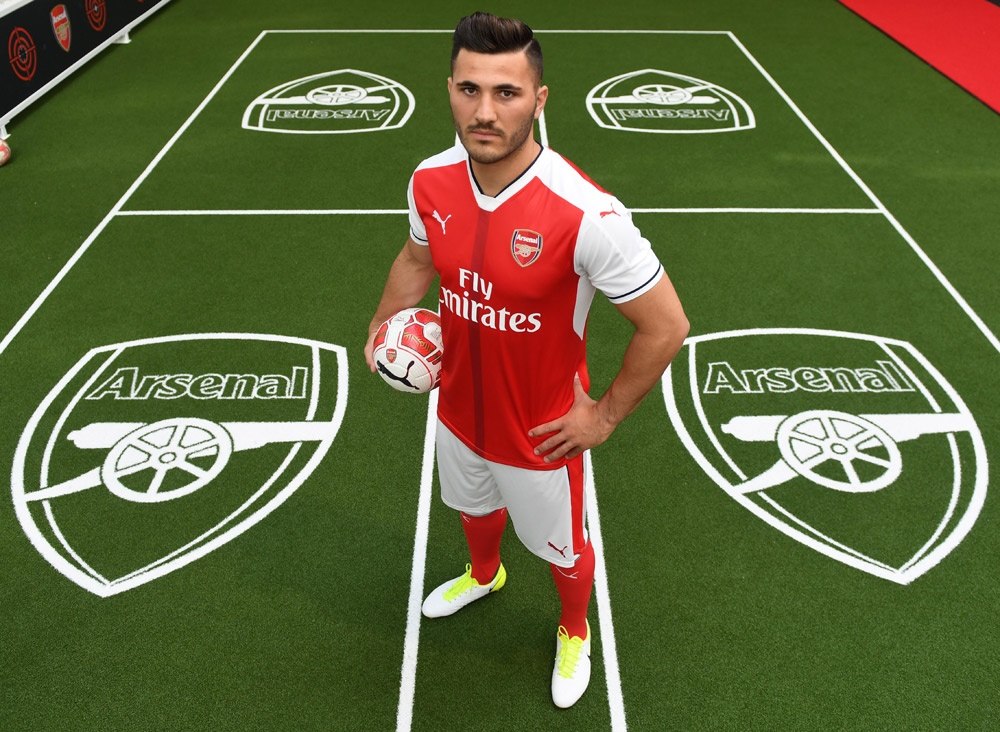 Kolasinac is aggressive even in his defending and has 1.65 fouls per game to his name. Monreal was a calming influence in the backline for Arsenal, making just 0.91 fouls per game. However, the newcomer won 55.70% of his ariel duels and 46.34% of his total duels all season.
With 0.31 blocks and 3.25 clearances per game, Monreal has been a better influence in defence, while Kolasinac has just 2.44 clearances and 0.22 blocks per game. The Bosnian has 3.39 interceptions and overtakes the Spaniard in this section, who has just 2.60 interceptions per game to his name.
Kolasinac is 8 years younger than Monreal and is surely an upgrade but most importantly, they are different kinds of players and the new talent in the squad might just help Arsenal improve the balance of their entire lineup. But do you think Kolasinac will be a hit England despite his obvious talent?