Two players who stole the show for their respective teams last weekend were Sergio Aguero and Alexis Sanchez, but their teammates also had a huge role to play in the twin victories for Manchester City and Arsenal. Kevin De Bruyne and Mesut Ozil also played their part in the romps against Newcastle and Manchester United and the German ensured that some of the question marks on his place in the Arsenal team were dispelled.
We compare two of the hottest players this weekend and find out just who has been better this season. We would be comparing the two attackers using Squawka.com and only looking at Premier League games thus far.
The return of the Bruyne vs. The veteran Ozil
Alright. Ozil isn't a 'veteran' in the league, but he has spent more time in England than De Bruyne. The Arsenal midfielder might be one of the best passers of the ball in the league with a pass completion rate of 89% compared to a paltry 78% for Manchester City's De Bruyne but the German only makes 30.4 forward passes per game compared to the 37.7 forward passes per game for the Belgian.
Ozil, however, seems to provide much more to his team and averages close to 4 key passes per game for Arsenal while De Bruyne averages just 2.8 key passes per game for Manchester City. This trend continues in the chances created column with Ozil leading the Belgian, the Arsenal man averages 4.4 chances per game while De Bruyne averages just 3.3 chances created per game.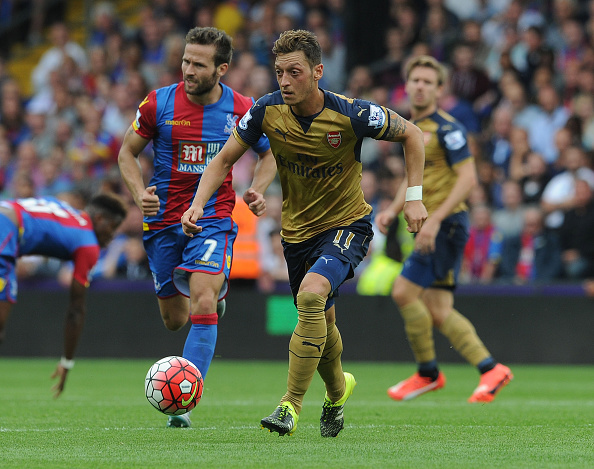 Both players though are inseparable when it comes to providing assists, De Bruyne averages an assist every two games while Ozil is slightly better in that respect with 0.57 assists per game. Goal scoring though seems to be a stat that De Bruyne does better in, the Belgian averages 0.75 goals per game in the Premier League for City while Ozil averages 0.14 goals per game for Arsenal, clearly the Belgian wins this round.
The Belgian is a shade better when taking on the opposition and has a take on success rate of 54.55% compared to Ozil's 53.33%. The two players have their own positives and negatives while De Bruyne will provide more goals over his career; Ozil will set up more goals and seems to have finally found his rhythm at Arsenal. De Bruyne though should not be judged so quickly, after all he just joined City in the summer and we should reserve our final say on the Belgian in December when the league is half-way done.
For now though, Ozil seems to have started the season in a better fashion, at least in terms of helping out his team.