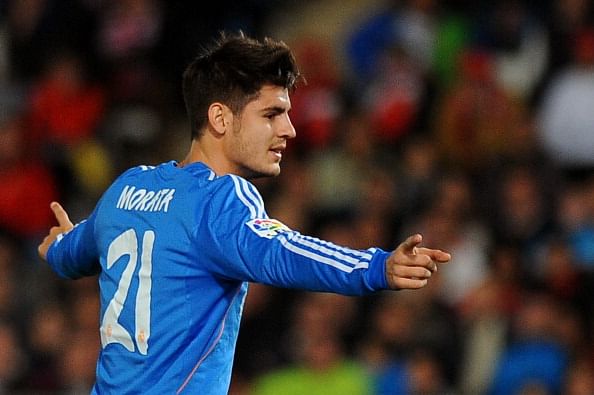 Arsenal are favourites to land Real Madrid Alvaro Morata in the summer window. According to the latest reports from Mirror, the Spanish giants are believed to be ready to sell the striker – but want an option to buy him back.
After chasing the youngster in the January window and failing to land him, this comes as a welcome boost for the Gunners who are struggling with Giroud's torrid time in front of goal.
The report also says that Real Madrid are believed to be ready to do business for around £8million, on the condition they can buy Morata back at a fixed price in two years' time. Although, it is a bit of a gamble, it's a gamble that is definitely worth it. With other targets including the likes of Costa, Cavani and Mandzukic being targeted by big money spenders, and the newly linked Nurnberg's striker Josip Drmic unproved under European stages, Morata might be the one good option for Arsene Wenger for the money he is willing to spend.
Alvaro Morata has been touted as the next big thing in world football and he is yet another Spanish youth player beginning to gain recognition, and has turned the heads of many big wigs in Europe.