Why Arsenal shouldn't swap Mesut Ozil for Adrien Rabiot
When Arsenal first announced that they had signed Mesut Ozil for a then club record fee of around £42million from Real Madrid, fans around the world were shocked. Not only were the Gunners signing a world-class star but at the same time, they were shattering their previous club record of £15million, something they hadn't done for a long time.
However, while the German star has divided opinion since his arrival, the Daily Star has revealed that Arsenal will swap Ozil for Adrien Rabiot.
The Frenchman is out of contract at the end of the current season and has currently been banished from training or playing football for PSG until he either signs a new deal or leaves the club.
This has allowed Arsenal to step in and while the Gunners can't afford any transfer fee, it seems that Mesut Ozil could be the make-weight in the deal. That is a terrible idea even if one puts aside the financial part of the deal.
At the moment, the German international is Arsenal's highest paid player at £350,000-a-week. Rabiot, on the other hand, has six months left on his current deal, which allows any suitor to pay a cut-rate fee for the midfielder's services.
Taking a look at their skills, there are few players in the world that are as good and creative as Mesut Ozil can be on his day. The 30-year-old has the ability to spot a move before it even happens and then finds his teammates with sumptuous passes.
Rabiot, on the other hand, is an all-action midfielder, with the ability to play in a double pivot. Not only are the two stars completely different but the Frenchman also has various other issues, including being a contract rebel.
That's something that Arsenal know far more than they should, having being held hostage by both Alexis Sanchez and Mesut Ozil last season. While the Chilean eventually left for Manchester United, Ozil signed a rather lucrative deal and remained at the club.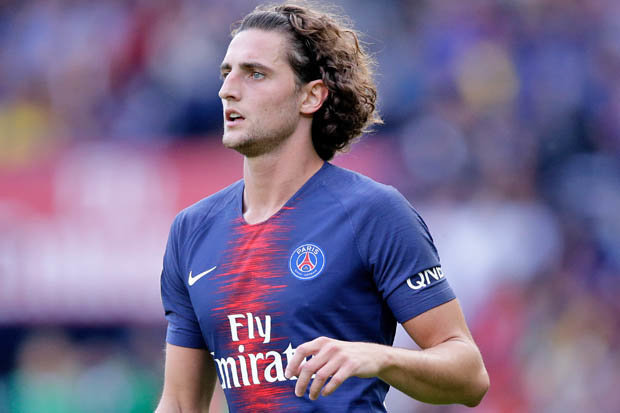 However, this season hasn't been the German's best and he's struggled to make too much of an impact under Unai Emery.
Read More: Arsenal signing this promising Mexican star could solve a key issue in the team and Emery must get him
Ozil has made only 18 appearances, with only one Premier League game in 2019 so far. Things will get complicated but under no circumstances should Arsenal swap Mesut Ozil for anyone, let alone Adrien Rabiot. If they do want to let the star go, then there are other options that can be exercised.
However, in doing that, they would lose their best creative star in the team and given their next few fixtures, that will not help them whatsoever.