In case you missed it, Arsenal are set to unveil Dennis Bergkamp statue before the start of the 2013/14 season.
We are still waiting on a date this season, but Arsenal will unveil a statue of club (and football) legend, Dennis Bergkamp
This iconic pose will be used: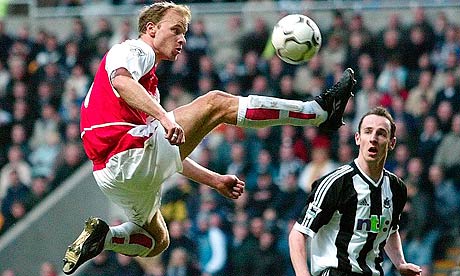 Here is a preview of the statue in the making:
And if that's not enough, get ready for some goosebumps!!