Here's why Fornals would be a direct replacement for Juventus-bound Ramsey
The Sun have published a report claiming that Villarreal attacking midfielder Pablo Fornals is attracting a massive amount of interest from Unai Emery's Arsenal.
With the recent defeat to Manchester United in the EFL Cup, Arsenal have been left with just two competitions to compete in. While achieving the Premier League title is well past Emery's control at this point, there is still one competition where Arsenal can apply themselves and get a positive result.
The Europa League is the only realistic competition that Unai Emery can still consider winnable. Even with the likes of Napoli, Chelsea, Milan and Celtic all still in the competition, Arsenal do have a good chance of collecting this rather prestigious trophy if they play all their cards right.
Arsenal have had a mixed bag of a season so far ridden with inconsistency. While they have impressed in some fixtures, on other occasions, they've been quite identical to the Arsenal we saw last year under the guidance of Arsene Wenger.
While the signings of Torreira and Guendouzi have been very effective, there are still a number of purchases this side needs to make if they are to begin challenging for titles. With the midfield almost sorted with the arrival of the two youngsters, work needs to be done in the other positions.
Defensively, the Gunners have been utterly appalling so far this campaign. Sokratis Papastathopoulos has looked like the only Arsenal defender who actually knows how to defend as Mustafi's performances this season have been extremely questionable.
Also, with Aaron Ramsey's departure imminent according to the Guardian, it only makes sense to sign a replacement at the earliest possible opportunity. With Denis Suarez and Malcom being considered for a similar role according to the Metro, Arsenal must look at other options too.
As suggested by the Sun, Pablo Fornals of Villarreal is also being considered as a potential replacement for the outbound Aaron Ramsey. An attacking midfielder by trade, Fornals is a tricky customer whose through balls are capable of breaking most teams down.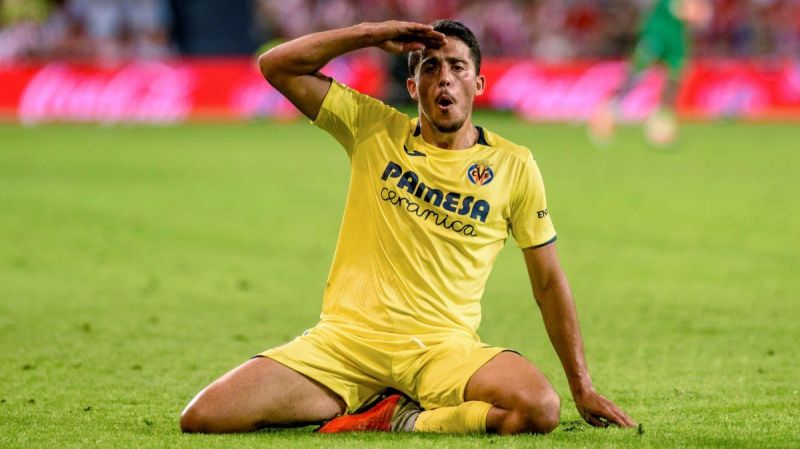 He has scored one and assisted two in his 21 league appearances so far this campaign but his attacking contribution is what that stands out. While he doesn't assist much, his involvement in all of Villareal's attacks has been unquestionable.
Read More: Emery would be very shrewd to solve Arsenal's defensive crisis by signing £27m La Liga star before deadline day
Currently at 19th place and in the relegation zone, Fornals has been one of the lone sparks in a team that has been fairly dreadful this season. He is a talented player whose quick passing and excellent finishing will be very useful to Arsenal, and Emery must do everything to bring him to London before the deadline.