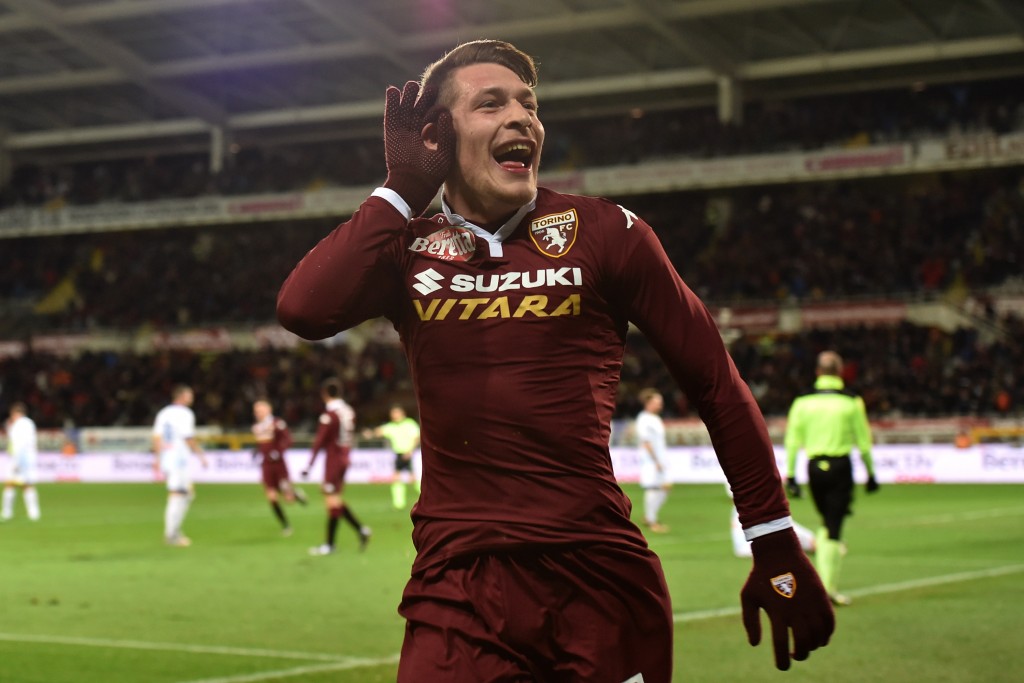 Arsene Wenger's Arsene made a few signings in the summer transfer window but not all his additions have been effective this season. Lucas Perez, the former La Liga man, was expected to walk into the first team at the Emirates to lead the attack for the side, but Wenger is not really impressed with his performances and is yet again active in the transfer market, looking for a striker. The manager has been linked to a few star players for a move in January and one such player whose name has been doing the rounds recently is Torino striker Andrea Belotti.
Though reports suggest that Arsenal have made a bid, there is no such official word, but Torino's president recently claimed that he has rejected a £56m bid from the Gunners for his star attacker. And reports today have picked up on the story and reveal that the player may not be sold this January unless his £100m release clause is met. This price will practically kill the Gunners from the title race but should they still pursue him?
The 23-year old Italian is one of the most inform forwards at the moment in Europe, having scored 14 goals and picked up 4 assists in 19 games in all competitions this season. He now has 25 goals in 51 league games for Torino and is an integral part of the squad at the club for some time now. He made his international debut last year and now has 5 caps to his name already. He is a top class player who has the ability to make things happen and is someone who can walk into most European squads at the moment.
Known for his finishing, the 23-year old is deadly in front of goal and is a player who can score all types of goals. He can find the back of the net from various ranges and angles and is also strong in the air, making him a perfect suit for the Premier League. He is a decent dribbler with decent pace but his ability to find space in the final third in dangerous areas is what makes him such an important player for the Italian outfit.
He is also adept at holding up the ball for his side in crunch games and is a player who will suit Arsenal's style of play well. At the Emirates, Danny Welbeck, Olivier Giroud, and Lucas Perez are the striking options while Alexis Sanchez has been most effective. Belotti adds a different dimension to that attack while also adding some strength to the current system at the club.
Though he is yet to prove himself away from Italy, his current form can get him though the initial stages of a transfer to a new club and this might be the right opportunity for Wenger to lure his man to the Emirates. He is reportedly available for £100m but a proper bargain might see Wenger land his man at a decent price come deadline day. If reports which mentioned that Wenger made a bid of £56m for Belotti are true, the manager should not budge over a couple of million and should get this deal done.
Do you think Andrea Belotti is a decent option for Arsenal?