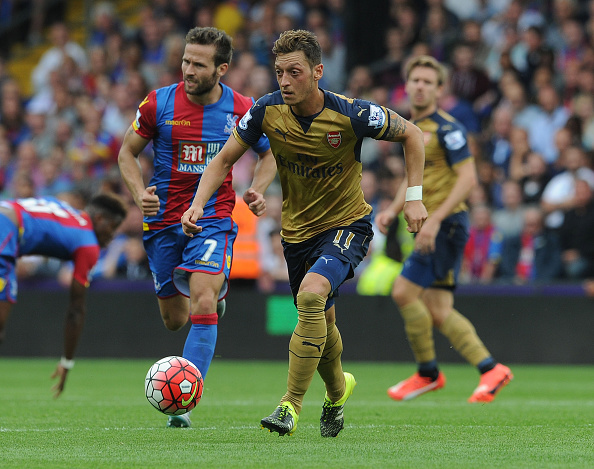 Fans are the most humbling part of stardom, Arsenal's Mesut Ozil too has come across one such fan who gave the German a tribute during his wedding speech.
The German known for being a quick, creative and technical player has 16 assists and 3 goals in his credit for Arsenal in the premier league this season. Ozil is on his way to break the record of maximum assist in a single season currently held by Arsenal legend Theirry Henry with 20 assists. Often called as Assist-king by media, Ozil excels in advance playmaking role and his main attributes are his vision, control, passing range and accurate crossing ability which lets him create chances and provide as many assists to his teammates.
With his good form and talent the player has impressed his fans although even he would not have foreseen the tribute in a wedding speech by a fan.
Ozil thanked the fan and also invited him to the Emirates Stadium for a game,
Well said! 👍 I'll congratulate you both personally after your honeymoon and I'll also invite you to an #AFC game 😉 https://t.co/ges0nhNctI

— Mesut Özil (@MesutOzil1088) January 9, 2016