Another English club who had a rather poor start to their Champions League season, Arsenal will be looking to make amends when they take on Olympiakos at the Emirates. Arsenal were defeated in their first game by Dinamo Zagreb and also had Olivier Giroud sent off. The French striker hasn't been in the best of form this season and has seen his place being taken over by Theo Walcott as the solitary striker.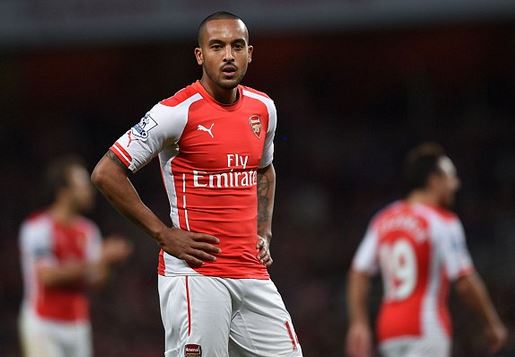 Arsene Wenger will be hopeful that his side can start the home game on a high and Olympiakos aren't the toughest team they would be facing in this season's Champions League. The Gunners will have to face Bayern Munich in the group as well, the Germans defeated Olympiakos in Greece and the Greek club would be looking to make an impact against Arsenal.
The Gunners for their part sit fourth in the league just three points behind Manchester United. They played an entertaining game against Leicester, beating the foxes 5-2 in an all-out attacking encounter.
Arsenal should be looking to play in the exact manner as they did when they took on the only unbeaten team from the Premier League and dispatched them rather easily. Playing with Theo Walcott would be the option for the Gunners since Giroud would be serving his suspension and the English striker will be looking forward to facing the league leaders from Greece and banging in the goals.
Arsenal will also be extremely pleased with the form of another attacker in Alexis Sanchez, the Chilean scored a hat-trick against Leicester and should be set for another start for the Gunners. Arsenal should start this game as favourites and the need to go on an all-out attack is imperative for some of the nerves at the Emirates.
Arsenal haven't progressed past the round of 16 in the last few seasons, and they aren't in the best of form in the Champions League having won only six out of their last twelve games in the competition.
The tie against Olympiakos has come at the perfect time for the Gunners, they have kicked onto a high gear in their last game and would be bringing that kind of attacking intent to a team which could turn out to be the whipping boys of the group. Arsenal need to get the three points against the Greek side, anything less than that and they could be in real danger in missing out on qualification from the group stages, certainly a disaster for the club, which is looking to end its European cup drought.