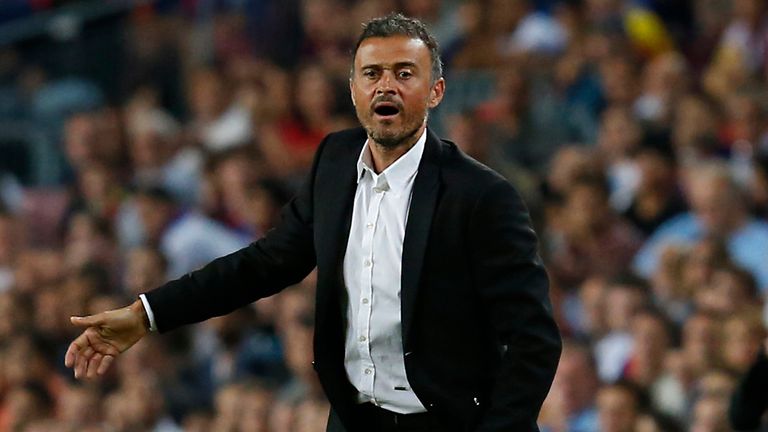 La Liga giants Barcelona, put weekend's El Clasico disappointments behind them on Tuesday night, as they emphatically handed their German counterparts Borussia Monchengladbach, a 4-nil drubbing.
Messi opened the scoring in the 16th minute after Turan returned his pass inside the opposition box, and the Turk himself got an hat-trick within 17 minutes after the restart to secure a very comfortable win for the host.
Here are some talking points from the game:
Arda Turan can still be great again
Since arriving from the Vicente Calderon last summer, and making his debut on January 6 this year, the Turkey international hasn't washed in Barcelona colours like he did on Tuesday night.
All of his 4 attempted shots hit the target, with 3 finding the back of the net. He created 2 key passes, with one turning into an assist and he completed 80% of his total passes.
Just maybe the 29-year-old is about to repay Enrique's beliefs in him having struggled to make anything out of his Barcelona switch. On the back of Tuesday's performances, Turan sure still has a lot of excellence embedded in him.
Denis Suarez could be Barcelona's midfield future
When Denis returned to Camp Nou, a lot agreed he could be the future of the Catalans' midfield following impressive displays for Villareal.
However, a lack of regular playing time and stiff competition in the Barcelona ranks have made a lot forget the huge potentials of the summer arrival.
Against Borussia, the 22-year-old bossed the midfield in a way Xavi used to with some eye-catching passes. Suarez created a chance, completed 2 of his 5 attempted take-ons, and completed 86% of his passes.
This youngster could be the one to take over when Iniesta finally calls it quit.
Vidal isn't finished yet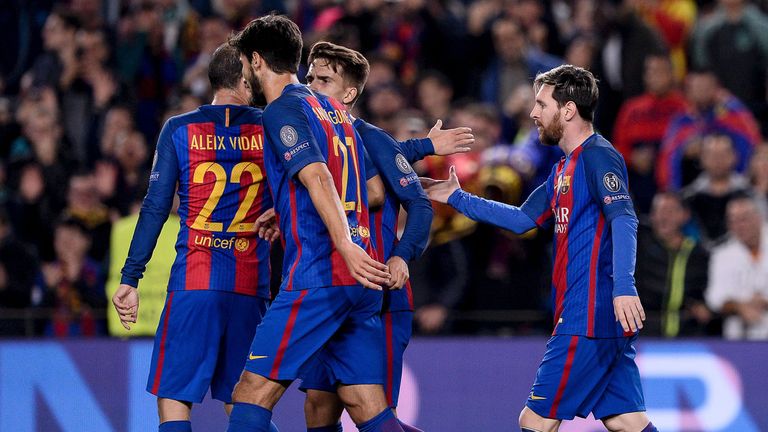 The last time the out of favour right-back made an appearance for Barcelona was against Alaves in early September.
Much has been said of the future of the 27-year-old lying elsewhere after failing to impress ever since arriving from Sevilla 2 summers ago.
On Tuesday night, the full-back showed no sign of lacking match fitness, looking completely comfortable in his defensive and attacking duties, and played just as expected of a Barcelona's right-back.
He assisted Turan's 2nd goal with a perfect low cross, made 1 interception, a clearance, won 2 tackles of his attempted 4 and completed 89% of his passes.
The Spaniard have definitely earned himself a recall to the Barcelona bench, and could yet get another chance to impress in the league after 3 months of being neglected. Vidal might never become that Alves the Camp Nou wants, but he proved he can come close with his most recent performance.
Umtiti is the real deal
Many still believe Enrique shot himself in the foot by not playing the French youngster against Madrid.
On Tuesday night, it was Umtiti, not Mascherano that secured Barcelona defence. The 23-year-old was at ease neutralising almost every of the few attacks Monchengladbach initiated.
Gomes (98%) was the only outfield player who completed more pass percentage than he did (97%), and he gave assured performance at the back that kept Cillessen from seeing any shots on target.
Messi cares less about records?
Pre-match, much was said about Ronaldo's 11 group goals record in the Champions League being under serious threat, as Messi was heading into the game with 9 goals.
Within 16 minutes, the 5-time Ballon d'Or winner had registered his first goal and looked on course to meet and surpass 11. However, only his nodded attempt which Sommer saved was the only other time Messi came close.
The 29-year-old occasionally dropped deep and even took up throw-ins responsibility at a time. Breaking this particular record didn't seem to have interested him.