The footballing fraternity may be gripped by the World Cup happening in Russia but fixtures for the 2018/19 Premier League season were announced on Thursday as well. Starting from the champions Manchester City, we take a look at Manchester United, Tottenham, Liverpool, Chelsea and Arsenal's opening month fixtures ahead of the new campaign.
Manchester City
Vs. Arsenal (A), August 11, 2018: Manchester City starts their title defence against Arsenal at the Emirates Stadium on the opening weekend of the season. This fixture will mark Unai Emery's first game in charge as an Arsenal manager. It will be a blockbuster opening weekend, and while Pep Guardiola enjoys an overwhelming record against Emery, anything can happen in north London.
Vs. Huddersfield Town (H), August 18, 2018: After locking horns with Arsenal, City will be at home to play David Wagner's Huddersfield Town. Huddersfield narrowly avoided relegation last season and will be buoyant while facing the champions. However, Guardiola's side are expected to negotiate the Terriers comfortably at the Emirates Stadium.
Vs. Wolverhampton Wanderers (A), August 25, 2018: The final game of the opening month for City will be a trip to newly-promoted Wolverhampton Wanderers. The champions cannot afford to take the game lightly as Nuno's Wolves will have the artillery to make them whimper at Molineux.
Source: BBC
Manchester United
Vs. Leicester City (H), August 11, 2018: Manchester United begin at home to Leicester City which could be a tricky fixture. United had to grind out a 2-0 win against the Foxes at Old Trafford last season but Jose Mourinho will hope to beat Leicester in a more convincing manner this term.
Vs. Brighton and Hove Albion (A), August 18, 2018: United faltered to a shock defeat at Brighton last season. But it's a test Mourinho's men should pass without any problems this time around.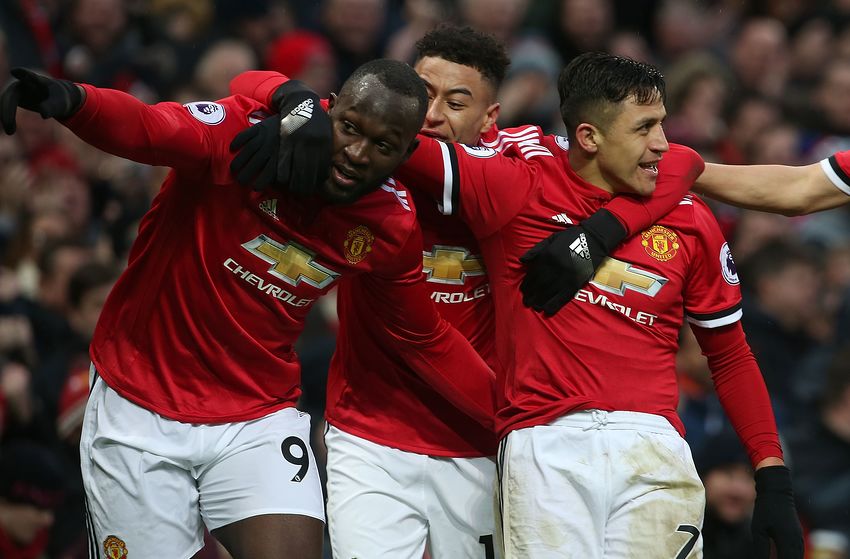 Vs. Tottenham Hotspur (H), August 25, 2018: This game is a massive one for both teams, particularly for United as they are the hosts. A win over Spurs would help Mourinho's men set the tone for the next month's fixtures.
Source: BBC
Tottenham Hotspur
Vs. Newcastle United (A), August 11, 2018: Tottenham defeated Newcastle 2-0 at St James' Park in their opening game last season. The same result could be on the cards this season too but Spurs will need to be more aggressive and resolute.
Vs. Fulham (H), August 18, 2018: Tottenham's first home game of the 2018/19 season – against newly-promoted Fulham- will be played at Wembley, while work is completed on their new ground. Two attacking teams with two exciting managers will make this London derby worth watching.
Vs. Manchester United (A), August 25, 2018: A win over United would be something of a statement of intent from Pochettino's men. Regardless the fixture being so early, three points at Old Trafford would help Spurs stay with the pacesetters.
Source: BBC
Liverpool
Vs. West Ham (H), August 11, 2018: Liverpool have only won six of their last 15 opening day games and they would be itching to improve that record when they take on the Hammers, who will be under new manager Manuel Pellegrini.
Vs. Crystal Palace (A), August 18, 2018: A slow and inconsistent start hampered Liverpool's progress last season as they finished fourth. So it is necessary for the Reds to get out of the blocks as quickly as possible this time around. A win at Selhurst Park in front of the boisterous home support would set the perfect tone for Klopp and his boys.
Vs. Brighton and Hove Albion (H), August 25, 2018: After hosting Manchester United, Brighton will travel to Anfield hoping for a positive result. The Merseysiders will fancy nothing less than three points against the Seagulls.
Source: BBC
Chelsea
Vs. Huddersfield Town (A), August 11, 2018: Chelsea start their 2018-19 campaign away to Huddersfield, which will provide them with a chance to make a statement. Last season, the Blues lost their opening game 3-2 against Burnley that set the tone for the rest of their season. However, if they are to challenge for the title this time around, a win at Huddersfield will be vital.
Vs. Arsenal (H), August 18, 2018: Chelsea have been the dominant force at Stamford Bridge against Arsenal, and have enjoyed some really big wins over their London rivals. A clash at Stamford Bridge on the second weekend of the season will be an exciting and important early test for both teams.
Vs. Newcastle United (A), August 25, 2018: The Blues' last game of this past season ended in a 3-0 humbling at Newcastle. Chelsea will look to avoid such a disaster in the new season.
Source: BBC
Arsenal
Vs. Manchester City (H), August 11, 2018: Emery couldn't have asked for a tougher assignment in his first game in charge of Arsenal as he will face champions Manchester City.
Vs. Chelsea (A), August 18, 2018: Arsenal's tough start to the 2018/19 campaign continues as they visit Stamford Bridge in the second week—another chance for Emery to prove his managerial credentials in England.
Vs. West Ham (H), August 25, 2018: After matches against City and Chelsea, the Gunners will hope to have a relatively easier time against the Hammers.
Source: BBC
Verdict
Looking at the opening month's fixtures of all the top six teams, Arsenal clearly appear to have got the toughest set of games. It will be a litmus test for Emery as he begins his reign at Arsenal.
Meanwhile, Liverpool have the easiest run of games in August—West Ham, Crystal Palace and Brighton.