Analysing Chelsea's potential CL opponents in the Round of 16
A 2-1 narrow win over French side Lille recently secured a spot in the Champions League Round of 16 for Premier League side Chelsea.
Goals from Tammy Abraham and skipper Cesar Azpilicueta put Frank Lampard's Blues ahead at halftime before Chelsea's former striker Loic Remy pulled one back for the visitors.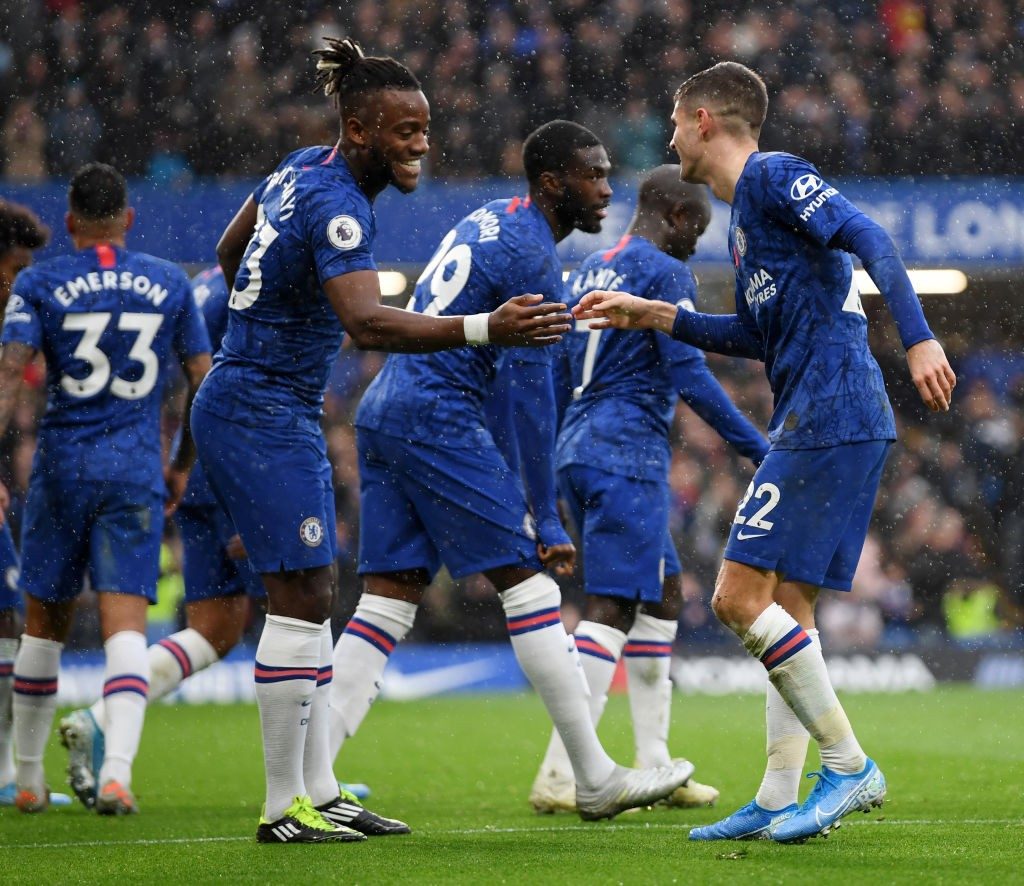 Chelsea are now back in the knockout stages since last making it in the 2017-18 campaign, where they were beaten by Spanish giants Barcelona.   
Road to knockout stage
It has not been the easiest of journeys for Lampard's young side. They lost their Group H opening match 1-0 to Valencia at home. The defeat was soon followed by an away victory against Lille and a slender 1-0 win against Ajax in Amsterdam.
However, what awaited them at home was a nervy encounter against Ajax, which they ultimately drew 4-4, thus keeping their hopes of qualifying into the next round alive.
In the final match of their group campaign, Chelsea overcame Lille to finish second – one point above Ajax, who were knocked out of the tournament.
Having finished second in the pool, Chelsea are expected to be paired against teams that have emerged first in other groups. Now, let's have a look at some of the potential opponents that await Lampard's Blues.
Group A: PSG: The French champions had booked a berth for themselves in the knockout stages before even emerging as pool winners. In fact, the Thomas Tuchel-led side finished ahead of second-placed former European champions Real Madrid.
Group B: Bayern Munich: The Bavarian giants have been sensational so far in the European competition. They won all their group games, thereby securing safe passage into the next stage.
Group C: N/A. Manchester City: Chelsea's English rivals City have emerged as toppers in this group. However, the two won't face each other due to the domestic rule which prevents two teams from the same league being drawn against one another in the last-16. Hence, it remains to be seen as to who their potential opponents could be from this pool.
Group D: Juventus: The Turin side topped their group with six points separating them from second-placed Atletico Madrid. Juventus – one of the strongest units in the tournament – were clearly above the rest, having won 5 of their overall 6 group encounters.
Read More:
Group E: N/A. Liverpool: Defending champions Liverpool emerged leaders from one of the tightest groups in the tournament but will not face the London side due to the existing rule that forbids teams playing in the same league from competing against each other.
Group F: Barcelona: The Catalans did not have to sweat a lot as they assured themselves of a spot in the upcoming stages by topping their group.
Group G: RB Leipzig: One of the dominant forces in German football in recent times, Leipzig's qualification is a no-brainer. They finished ahead of French side Lyon in a group that did not include any high-profile clubs. Besides Leipzig and Lyon, the other clubs in the group were Benfica and Zenit.