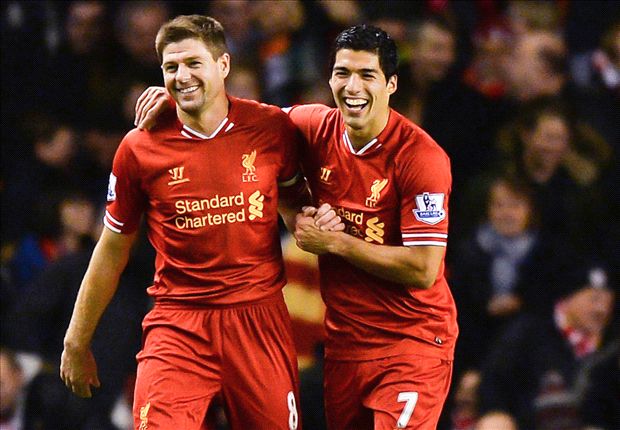 A month ago, the title race seemed anything but over as three teams looked set to keep their hands on the coveted trophy. With Liverpool beating Manchester City the following week, the title became Liverpool's to lose. As the 24-year wait seemed to descend into oblivion, Steven Gerrard did what may have been the most expensive slip of his career.
As the ground failed to lose contact with Gerrard's boots, the dreams of a million Liverpool fans were seemingly crushed. Chelsea had won 2-0 at Anfield while literally costing Liverpool the title. As we cruise into the final fortnight of this season, Manchester City have seemingly won the title and should take it home if they do not fall in the next two matches.
Although the season is yet to end, the English FA has released the PFA team of the year for 2013-14 season. Released a week ago, the team contained few surprises as the best performers of this season were clearly predicted beforehand. While the team has been a compilation of the best players, let's take a look at an alternate team that could have been the team of the season.
Goalkeeper
PFA Team of the year: Petr Cech
Although Cech has been very good in goal for Chelsea, he hasn't been exceptional. His clean sheet record is largely due to Chelsea's excellent defense which has been amazing the whole season. Seeing that, we could clearly say that David Marshall from Cardiff City deserves a spot in the team. Despite his team's awful campaign, he has been extraordinarily good in front of goal and has done everything within his limits to save the team. It's a shame he will be playing in the Championship next season unless he secures a move.
Alternate Choice: David Marshall
Right back
PFA Team of the year: Seamus Coleman
While Seamus Coleman fully deserved his inclusion, Branislav Ivanovic would have made a fair case as  a well. Playing under a highly demanding Jose Mourinho, Ivanovic has been solid throughout the season producing disciplined performances at the back and making sizeable contributions going forward.
Alternate Choice: Branislav Ivanovic
Center back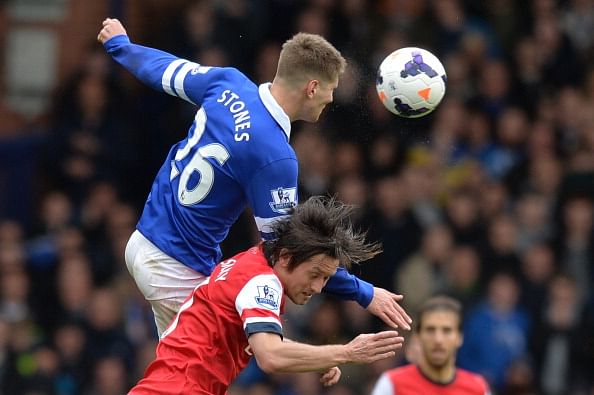 PFA Team of the year: Vincent Kompany
Just like Coleman, Kompany fully deserved his place in the team and has been an important part of Manchester City's successful season. But, if we were to make a replacement, John Stones seems to be the most suitable candidate. Combining physical play with astute reading of the game, Stones has been a rock at the back for Everton and is a major reason for their finish above teams like Tottenham and Manchester United.
Alternate Choice: John Stones
Center Back
 Gary Cahill
Another player from Chelsea and this is no surprise. Jose Mourinho's penchant for defensive organization has materialized successfully at Chelsea and Gary Cahill is the man behind that. At the base of the defense, Cahill has been excellent and arguably the best in the Premier League this year. If we were to replace him, it would be with none other than his captain John Terry. Rather playing support to Cahill, Terry has rolled back his former days to bring out the old Terry that every forward dreaded facing. Under his former mentor Mourinho, Terry has shown that age is nothing but just a number.
Alternate Choice: John Terry
Left Back
PFA Team of the year: Luke Shaw
Luke Shaw, has been staking claim to be the league's best left back and this season, I should say he has done that. With Leighton Baines out on the injury table for a better part of the season, Luke Shaw has been excellent and arguably the best left back in the league. But, to alternate for him, Jon Flanagan would be a more than able choice. Part of a stable defense, Flanagan has been a revelation at left back drawing comparisons to Cafu. That should say something about his performances.
Alternate Choice: Jon Flanagan
Click on the next page to continue