Arsenal is linked with an array of some marquee signings this season and are going all out to contest for title contender-ship. They have already added Petr Cech to their ranks and are planning to add atleast a defensive midfielder and a striker to their squad. It seems that Arsene Wenger has shortlisted Alexandre Lacazette and Gonzalo Higuain as a cover for Oliver Giroud. Let's analyze who would fit the bill to perfection and how Arsenal will shape up after signing either of them.
Alexandre Lacazette: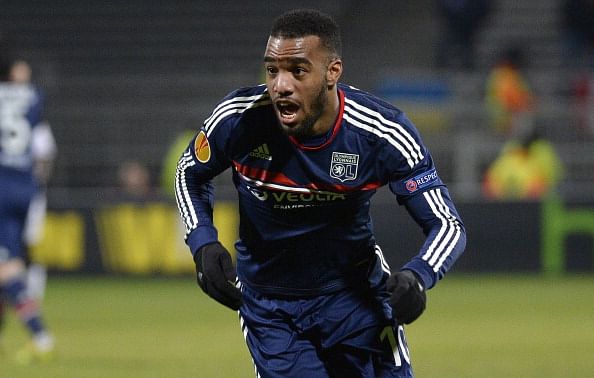 Alexandre Lacazette has been the revelation of this season or maybe next to just Harry Kane but still pretty amazing I would say. The Frenchman has been talismanic for the French side Olympique Lyonnais and has notched a staggering 31 goals in 40 appearances for the French high flyers. His record has caught the eye of all the top flights around Europe and he is just below Cristiano Ronaldo and Lionel Messi in the goal scoring tally. Anyways no one beats these two gentlemen in modern day records of the game. Lacazette has been crucial upfront and has shown sublime finishing.
The Frenchman has been linked to a series of clubs like Manchester United, Juventus, Chelsea, Liverpool and obviously to Arsenal. His major asset has been finishing and also likes to dribble past defenders with ease. The forward also has six assists under his belt and can occupy the role of a left winger when called for. Lacazette might be ideal for Arsenal as he satisfies Wenger's conditions like being French, a good season before joining Gunners, excellent finishing abilities and available for just 21 million euros.
Lacazette might be charismatic and has a spark to become one of the best strikers but currently he lacks experience to play in the top flight. Lacazette hasn't played in European competitions much and this might be a point that Arsenal would like to put a red ring around it. Also, he easily gets fouled and goes down to tackle, maybe a Premier League material, I think not.  If Wenger is really going at Lacazette he might want to reconsider as he wants an upgrade to Giroud and maybe Lacazette I feel is still just a backup to Giroud, who is a seasoned Premier League player and 14 goals despite a 3 month break due to an ankle injury is a solid return from the striker. Had I been in place of Arsene Wenger I would have given a good long thought about signing Lacazette.
Gonzalo Higuain: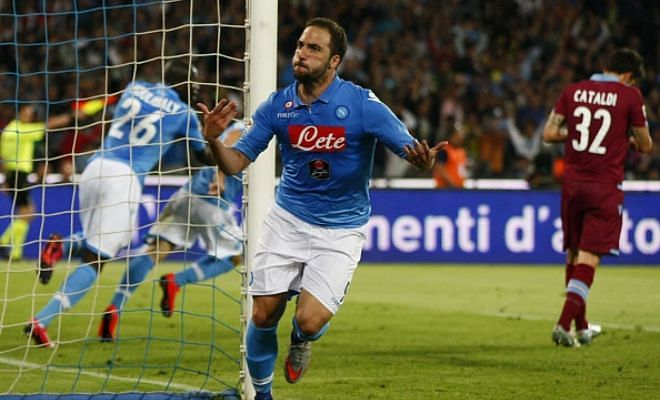 Higuain has had a mixed bag of career. It's difficult to judge him whether he is a first team player or just another player trying to make it big still. He is constantly criticized for his lax behavior and below par performance and the next match he comes up with an amazing performance to shun his critics. A complete gamble to sign up this bloke.
Higuain joined Real Madrid in 2007 from River Plate for just 12 million euros and since then his progress has been astounding. The Argentinean can boast of a good trophy cabinet consisting of 1 Supercopa de Espana, 1 Copa Del Rey and 3 Liga BBVA titles with Real Madrid during his stint spanning for a good six years from 2007 to 2013. Also, he has won 1 Italian Cup and 1 Italian Supercup with Napoli. His career at Madrid came to a standstill and reached at a point where he wasn't used to his best jurisdiction under Mourinho and was shipped off to Italian giants Napoli.
Back then he was very close to joinig Arsenal however, at the very last minute he snubbed Gunners to join Napoli. His career looks good as of now and he is just 27 years old which is generally considered as the age for strikers to blossom and carve a niche for themselves. I feel he is the go-to guy for Arsenal and can prove himself as a better option than Giroud. However, his buyout clause is supposed to be a whopping 67.4 million pounds. I doubt Arsenal are ready to cash in such huge pay cheque for any player.
Final Verdict:  
I feel that Arsenal should prioritize Higuain rather than Lacazette because of his experience and a better first team ability. Also, one might wonder that Lacazette was just a one season wonder and might not be ready to face the physicalities of the Premier League.