Manchester City vs Watford Report: Manchester City Match Report
When the starting XIs were announced, there were a few gasps with Watford manager Javi Gracia opting to shock Manchester City. The former Malaga manager dropped the in-form Deulofeu and Troy Deeney and instead opted for Andre Gray as the lone forward. However, as Manchester City realised, it was a formation meant to frustrate and stop their progress.
Few Liverpool fans wouldn't have loved that first half. The Hornets questioned, frustrated and even tortured Manchester City, with the Cityzens getting just one clear shot on goal. However, even that was scuffed by an otherwise impeccable Sergio Aguero. It just wasn't the Argentine's day.
But barring that, the only other important thing that happened in the first half was the defensive masterclass put up by Javi Gracia. In fact it was so good that Manchester United legend Peter Schmeichel compared Gracia to Jose Mourinho in his prime (Inter vs Barcelona).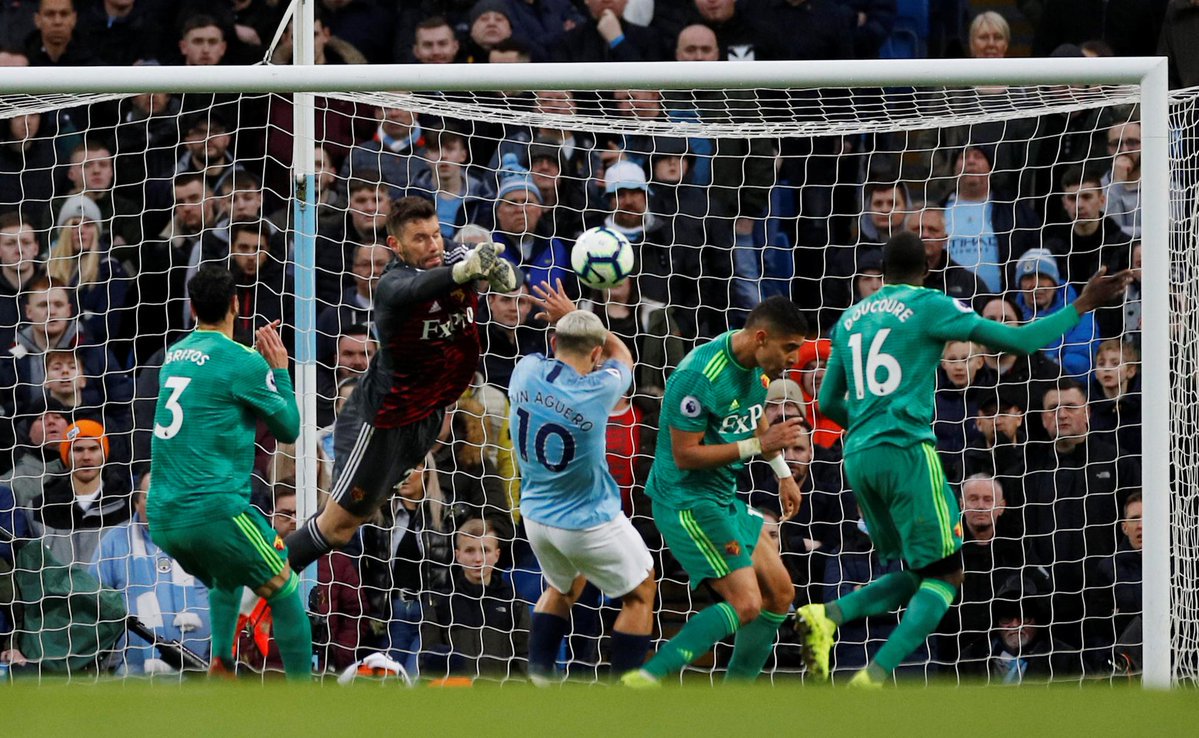 Things did change in the second half, as Manchester City asserted their obvious dominance but for those 45 minutes, they were hapless. City needed the win to go four points clear of Liverpool before they play on Sunday. There were a few bright spots for Guardiola's men in the first-half, with Ilkay Gundogan showing his class.
The former Borussia Dortmund midfielder was at his best, putting up arguably his best performance in a light blue shirt. But as mentioned, things changed in the second half and it got off to a rather controversial start. While many may argue that Raheem Sterling was rightfully offside, the goal stood, thanks to the intervention of referee Paul Tierney.
He was offside no matter which way anyone looks at it but sometimes, life isn't fair and the goal stood. That proved to be the crack in the glass that City needed and they took it by the neck. Sterling added another a mere four minutes later before completing his hattrick within fifteen minutes of the restart.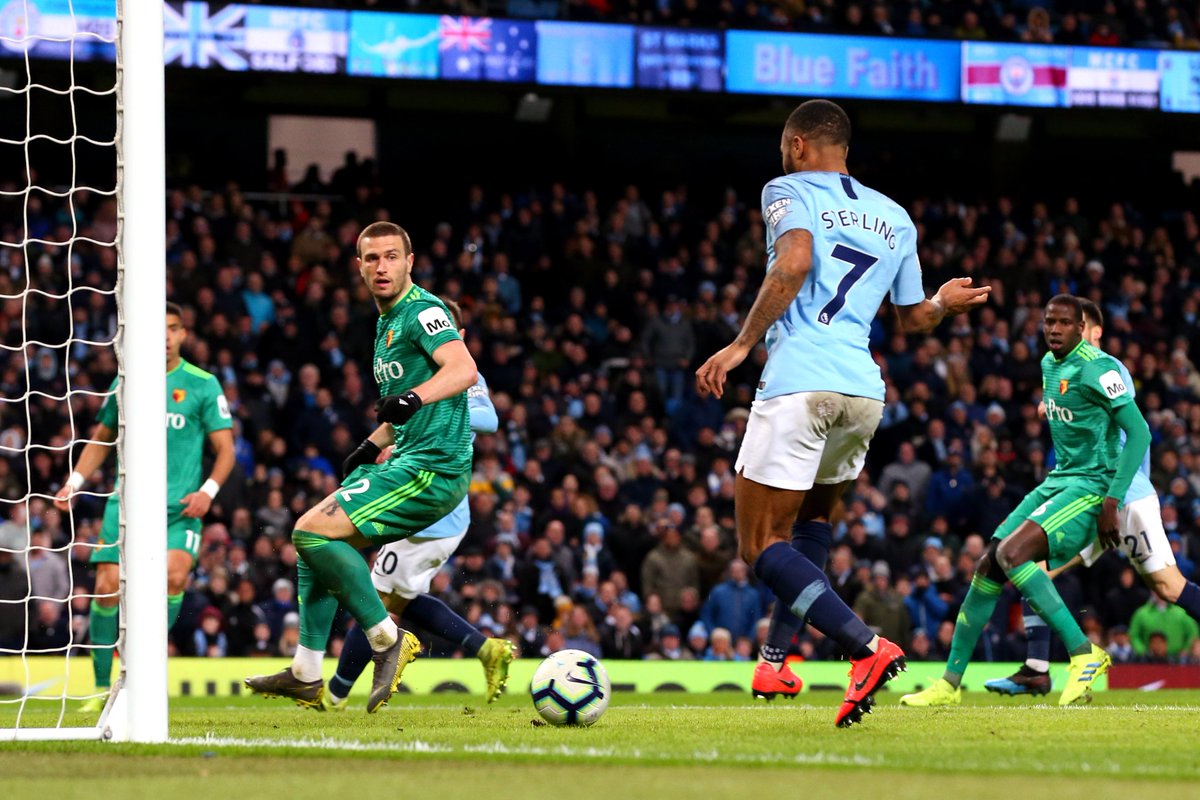 While Watford did manage to pull back one goal and halt City's run of 4 consecutive clean sheets in the Premier League, it wasn't enough. It finished 3-1 in favour of the reigning Premier League champions, as they ensured a four-point lead over Liverpool.
Read More Manchester City news, click here: Manchester City latest news
As mentioned, the Reds are yet to play Burnley and that could complicate things. Watford, however, have provided Wolverhampton Wanderers with a chance to push past. Nuno Espirito Santo's men play on Sunday as well, and at the moment, both teams sit level on points with only goal-difference separating them.
Here's what some Manchester City fans had to say about the result: