The English Premier League has always produced the best of talents. With Euro 2016 just around the vicinity, the national team coaches are eagerly waiting for their stars to return to the training ground in good shape once the domestic leagues are over. Let us look at 11 such players who are plying their trade in the English Premier League and are expected to represent their countries in the upcoming Euro 2016
FORMATION: 4-2-3-1
David De Gea
With Iker Casillas producing more and more average performances this season, Euro 2016 is arguably the stage where De Gea finally cements his place in the Spain national side. At a ripe age of 25, the Spainard is one of the best if not the best in world. His recent performance against Liverpool in the Europa League showed us a glimpse of what the Spainard is capable of. He already looks like a leader for Manchester United and it's about time that he commands over the Spain number one role.
Nathaniel Clyne
Absolutely no doubt about this one. The England international was the best right back in EPL last year and is also one of the best performers in this season's EPL. On his day the young right back is seen tearing defences and giving the opponents a run for their money. Even though his performances this season has not reached the level of the last season, he is still tipped to be the best right back for England for the coming years and Hodgson has already made it clear that he likes the Liverpool youngster and has already appeared in five of their last six qualifiers.
Chris Smalling
What a season he has had. Since the red card against Manchester City last season, the England international has never been the same. From being an average defender in the previous seasons, he has gone on to become the best Centre-back in this season's EPL. At 26 years of age he looks to hold command over the England role for quite a few years to come and Roy Hodgson already looks at him to lead the defence.
Vincent Kompany
Tall, astute and a leader both physically and vocally. That's what Kompany brings to a team. He is the captain for both club and country. Even though he has had a just more than average season this year he is expected to reach his prime soon. He is widely regarded as one of the best central defenders in world football and there's no doubt about his abilities. With Belgium being considered as one of the favourites to lift Euro 2016, it will be interesting to watch if he can lead his country to their first major trophy.
Leighton Baines
At 31 years of age, he still looks as fresh as a teenager. He is always seen tearing down the left flanks of opponents and has the ability to put in quality crosses always makes him a first choice in any team. He was having a good season and then got the ankle injury which has kept him out for quite some time. He has recently come back from injury but is finding it tough to replace Costa Rican Bryan Oviedo. However it's a matter of time before he regains full fitness and gets his spot back. Roy Hodgson hails his experienced left back very highly and is expected to start him ahead of the likes of Danny Rose and others.
Eric Dier
He has been one of the stars of the Tottenham side this season and arguably the best defensive midfielder in the league right now. At a tender age of 22 he is one of the contenders of the PFA young player of the season. He is a versatile defensive player and has come through the youth ranks of Sporting CP and previously has been deployed both in the centre and right side of the defence. However, this season he has played the central defensive midfielder and has excelled in that. He is one of the bright talents to watch out for in the upcoming Euro's.
Cesc Fabregas
He was average for the first half of the season and was one of the reasons why Chelsea looked so bleak. Then came in Mr. Guus Hiddink and what a change of performance he has had since that. He is now one of the reasons why Chelsea has had a string of good performances in the second half of the season. Also Fabregas has grown into a more matured midfielder since his arrival at Chelsea. Having played most of his early life as an attacking midfielder and sometimes a false striker, he is now more settled in a central midfield role. Del Bosque would love to have such a utility player in his starting 11 and Fabregas should be seen partnering Serio Busquets in the central midfield.
Raheem Sterling
Another one of those bright English prospects. He has had a mixed season. He has been average in matches against his old club and has been exceptional at times in the other matches. He has formed a sublime partnership with De Bruyne in the attacking front of Manchester City's midfield. He is just 21 and is already considered to be an important addition to any starting 11. He is also a favourite of Roy Hodgson and the coming Euros might be the stage where Sterling imprints his footmark on International football.
Mesut Ozil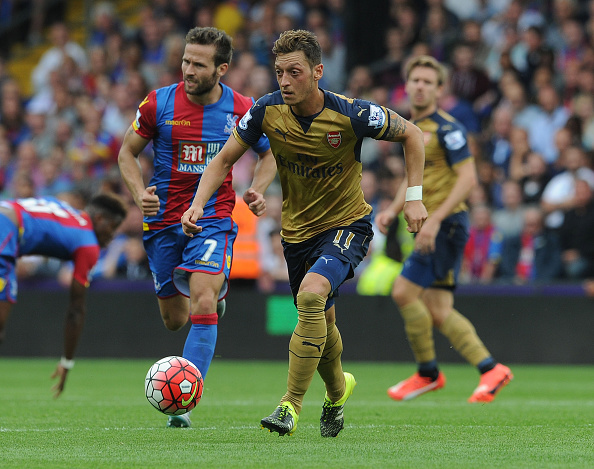 The shining armour in Arsene Wenger's cavalry. Mesut Ozil is having the time of his life at Arsenal right now. He has adapted to English football, injuries seem to be past him and he looks like his old creative best. He has already made 18 assists this season and with eight more matches to go he looks set to break the EPL record of 21 assists made by Thiery Henry which is the highest till now. He is an integral part of the Germany squad and it will be interesting to see how well he partners with Thomas Muller.
Kevin De Bruyne
One of Belgium's lethal weapons. The 24 year old is one the brightest stars in world football right now. He had an impressive career in the German Bundesliga and now looks to be adjusting well to the English Premier league as well. He has already scored 5 goals this season and is supposed to only get better with time. He is capable of playing both on the wings and as an attacking midfielder. De Bruyne is currently out with an injury he sustained in late January and is expected to be fit well in advance for the Euros.
Harry Kane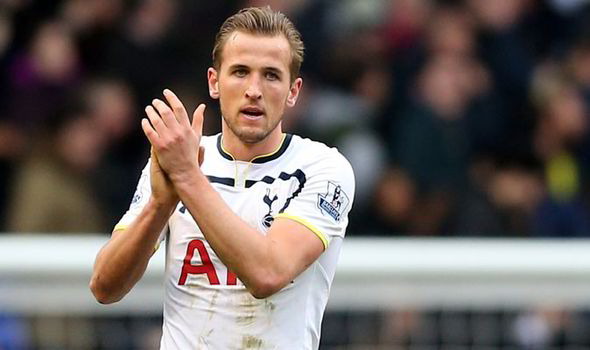 Roy Hodson's main weapon. Even though it's his club captain Wayne Rooney who is the main striker, it's young Harry Kane who looks set to be the new star of England at the Euros. He was the highest scorer in EPL last time and was awarded with the PFA young player of the year award. This season also he is among the goals and is one of the highest scorers. Fast, creative, good vision are few of the traits that the youngster possesses and it's about time that Kane gets his due in the England national team.