The life of a substitute in the world of football isn't the greatest. You don't always get a chance to play for the team and more often than not you are seen as a player who can come on in the last 20 minutes to give a break to a starting player.
Of course there are a few perks, you can become an instant hero if you score coming off the bench or if you somehow come on and change the course of the game. There are quite a number of Premier League stars who can't seem to get a game in easily and we provide a starting XI made mostly of players who come off the bench for their sides this season.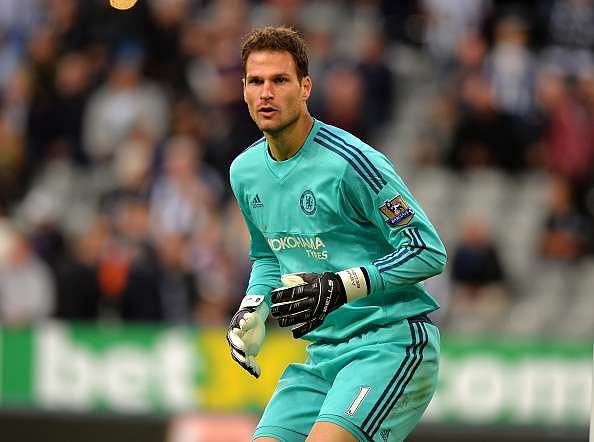 Asmir Begovic
Well the only goalkeeper who did get a chance to play for the regular first teamer, Begovic certainly played more minutes than he would have expected for Chelsea this season.
Jeff Schlupp
Schlupp can't break into this Leicester side, well no one can this season and unfortunately is someone who spends more time as a substitute than as a starting XI player.
Maya Yoshida
The Japanese star isn't someone who is used to time on the bench but this season he certainly has spent a lot of time out of the starting XI and makes it into this side.
Pedro Obiang
Slaven Bilic hasn't used the central defender as much as he would have liked as Obiang only has 10 appearances as a sub compared to the 10 starts he had with the side so far.
Martin Demichelis
The Argentine is another player who has not made as many appearances as he would have liked and has spent more time on the bench than the starting XI for Manchester City.
Mile Jedinak
The Crystal Palace midfielder hasn't played as many games in the starting team making 11 sub appearances for the Eagles this season and it seems that he will leave the club at the end of the season.
Tom Carroll
The young Tottenham defender certainly is someone for the future but for now he is just a player who comes off the bench and has made 12 appearances as a substitute for Tottenham this season.
Alex Oxlade-Chamberlain
The English star is another player who just cannot seem to break into the first season and has made 13 appearances as a substitute for Arsenal this season.
Jesus Navas
The Spanish winger hasn't had the greatest season and his position in the side has been taken over by Raheem Sterling. Jesus does have a good number of starts but has also made nine appearances off the bench for the side.
Rudy Gestede
It wasn't a surprise seeing the former Blackburn man coming into Aston Villa to replace Christian Benteke but Gestede hasn't played as many games as he would have liked, making 15 appearances as a sub for the struggling side while having scored five goals.
Christian Benteke
Speaking of the Belgian, he too has the same number of sub appearances as starts for Liverpool. Jurgen Klopp does not seem to rate him and with 12 appearances as a sub this season, Benteke partners Gestede in attack for our team.