Why Manchester City could replace ageing Fernandinho with Declan Rice
Manchester City have been one of Europe's best teams for over a year now and Pep Guardiola has proven to the world that he's capable of weaving his magic wherever he goes. He's won league titles in Spain, Germany and now England as well while creating a dominant team in the process.
He has won an amazing number of individual awards including the Don Balon and the Premier League Manager of the Season award. His life in England with Manchester City didn't begin this way though. He's had to work in the transfer market and train the team heavily to get them playing his style of football.
A crucial factor in that method working in the Premier League is the Brazilian midfield commander Fernandinho. Pep Guardiola has been able to successfully build a team that works all around with Fernandinho right in the core of the midfield.
He is responsible for bringing players like David Silva and Bernardo Silva into the game with his rapid distribution and immense defensive work rate. He has scored 2 goals for his country Brazil in 49 caps. He has represented them at both the 2014 and 2018 FIFA World Cups.
While he has been exceptional for club and country, Pep must be getting worried about the fact that Fernandinho is turning 34 in about 5 months time. Manchester City are built around a strong defensive midfielder who can pass as well as he can tackle and Fernandinho has set the top standard.
The search for the Brazilian's long term replacement must be on Pep's mind. The Sun are reporting that City are eyeing Declan Rice as a long term successor to Fernandinho. His work rate and quality of passing for West Ham this season has impressed Guardiola. But Pep is keen to bring him to Manchester City according to the report.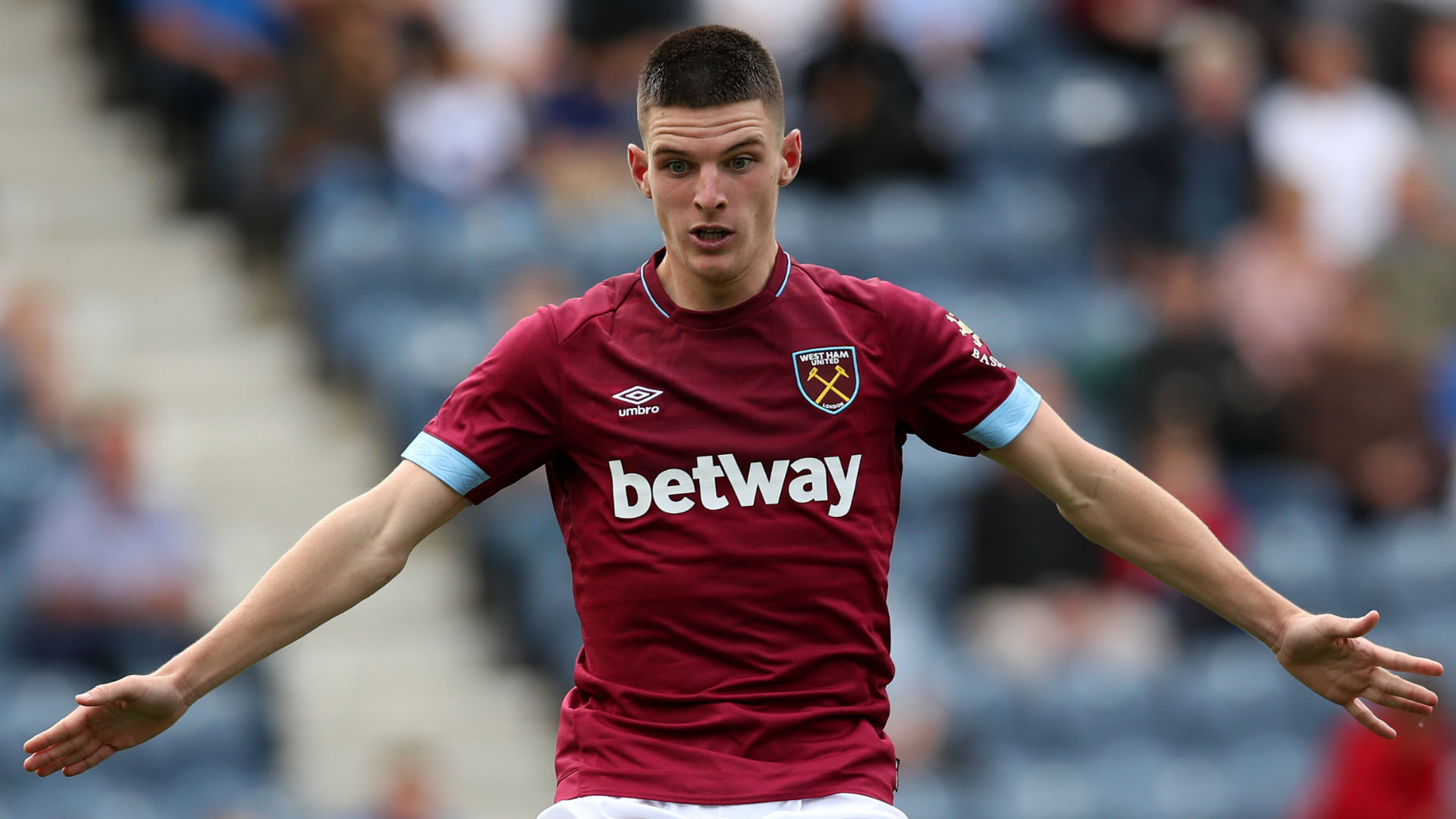 While he represented Chelsea as a youth player, he really came through the West Ham academy. He got promoted to the first team at the start of last season and has already made 54 appearances for the Hammers. It's commendable that even with all the signings they've made, an academy player has come through the ranks and pierced Manuel Pellegrini's first team.
Read More: Man City signing this 25-year-old expert dribbler would add a lot of strength to their depth
He is an exciting young pass-master who likes to conduct play from the core of midfield. His excellent vision and powerful running make him an ideal replacement for Fernandinho. When Manchester City are in the market for a player they usually get him. If Pep has watched him do his thing so far this season, he is sure to go for the Irishman's signature at the earliest opportunity.