Ever since Roman Abramovic took over as Chelsea's owner, the Blues had not finished outside the top-6 in the Premier League. Chelsea have won the league 4 times and the Champions League and the Europa League once each. Other than this, Chelsea have won 4 FA Cups and 3 League Cups. In short, Chelsea have been one of the best teams in England over the last 13 years. Their most recent silverware was the Premier League title in 2015. Chelsea's performances that season were simply outstanding and a lot was expected last season. But last season, Chelsea were a mere shadow of the team that had won the league title.
Chelsea failed to score and leaked a lot of goals. Jose Mourinho was sacked and finishing in the top half too looked tough. But interim manager Guus Hiddink revived Chelsea to a certain extent and helped them finish 10th. But finishing 10th for a club like Chelsea is unacceptable for its fans. Chelsea have brought in Italian manager Antonio Conte to take over as the club's manager. Conte has done well in the summer so far and a lot of changes are expected in the starting lineup next season. Many players have been linked with Chelsea but how many of these signings will be completed is to be seen. Here is a lineup for next season that many Chelsea fans would have dreamt of. (Formation 4-2-4)
Dream Lineup
Goalkeeper- Thibaut Courtois
The Belgian looked shaky at times last season but he is just 24 and has a lot of time to develop. So Courtois will be Chelsea's last line of defense for quite some years to come.
Full Backs- Cesar Azpilicueta (Right) and Alessandro Florenzi (Left)
Azpilicueta has been in good form on the right and is expected to carry that good form into the next season. He is a versatile fullback and can play om either side in a 4-man or a 5-man defense. But he performs better on the right and he will be played on the right. There are very few better full backs than Italy's Alessandro Florenzi. The Italian is a regular in Conte's Italy squad and adding him would have bolstered Chelsea's defense.
Centre Backs- Kurt Zouma and Leonardo Bonucci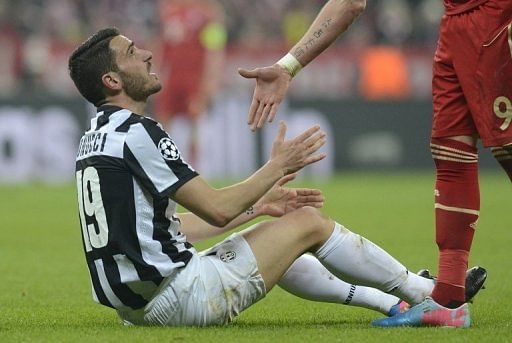 Zouma has settled at Chelsea well and his performances last season have earned him a place in the starting eleven. Leonardo Bonucci is one of the best centre-backs and he is a dream signing for every club. He would be the perfect replacement for Terry, in every aspect. But this dream might not come true this summer.
Central Midfield- Cesc Fabregas and Radja Naingollan
Cesc Fabregas is a proven performer in the Premier League and his experience and box-to-box style of play makes him an asset for Chelsea. A third bid for Roma's central midfielder Radja Naingollan has been rejected but signing him would have made it a dream central midfield pair. No European football for Chelsea next season has prevented a lot of big signings from happening this summer.
Forwards- Mitchy Bitshuayi, Edinson Cavani, Eden Hazard and Willian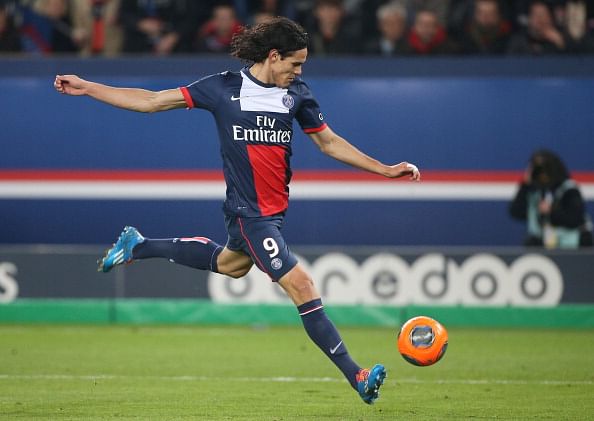 Willian was Chelsea's best player last season and he rightly won the club's Player Of The Year award. Playing him on the right with Eden Hazard taking the same position on the left adds pace and creativity to Chelsea's forward line. Mitchy Bitshuayi was amongst the best forwards in Ligue 1 last season. Chelsea have signed him for 34 million pounds and he surely is worth the money spent on him. Playing Edinson Cavani alongside Batshuayi will make up for a threatening forward line. Cavani and Batshuayi, both have great finishing abilities and signing him would complete Chelsea's dream team.
Chelsea have no European football next season and so signing big players would be tough. Their transfer targets will have to be lower than expected. So far, Chelsea have completed two major signings, Mitchy Batshuayi and N'Golo Kante. These two will surely be in the starting eleven next season.
Here is a realistic squad that conte could assemble for next season.
Goalkeeper- Thibaut Courtois
The Belgian international will be Chelsea's first choice goalkeeper for the coming few seasons. He is slightly inconsistent but if he can overcome that, he can become one of the best goalkeepers.
Full Backs- Cesar Azpilicueta and Branislav Ivanovic
They guarded Chelsea's flanks well last season and the pair will be expected to do the same this season too. Ivanovic is 31 and this could probably be his last season as Chelsea's first choice left back. While Azpilicueta has the right back position for himself for a few years at least.
Centre Backs- Kurt Zouma and John Terry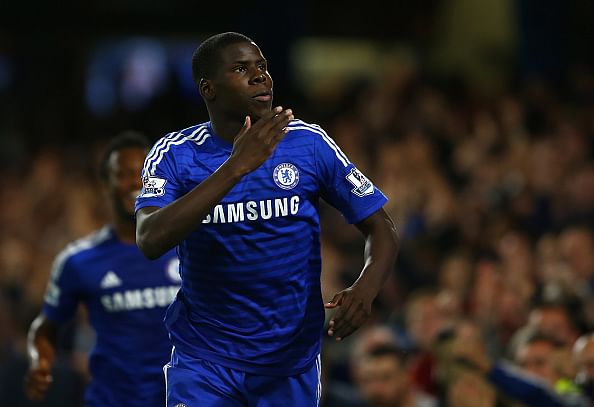 Zouma has returned to full match fitness and he will be in the starting eleven owing to impressive displays last season. This could be Terry's last season at Chelsea and the skipper would hope to end his career at Chelsea on a high.
Central Midfielders- Cesc Fabregas and N'Golo Kante
Kante was exceptional for Leicester in the midfield last season. His fitness levels are excellent and he is supremely hard-working. So he will surely make it to the first team alongside Cesc Fabregas.
Forwards- Willian, Eden Hazard, Diego Costa and Mitchy Batshuayi
Willian was phenomenal last season and he will be a key figure next season too. Hazard did not have a great season but he was in good form at the EURO 2016 and he must carry that form into the league next season. Willian will play on the right and Hazard will take up the same position on the opposite side of the pitch. Costa has been linked with his former club Atletico Madrid but Chelsea gave reportedly refused to sell the Spaniard. He scored 12 goals in the league last season but he will be expected to better that statistic in the coming season. Batshuayi was in top form for Marseille in the French league last season and Chelsea have splashed around 34 million pounds for him so he will surely be in the squad next season.
Still, there's a month to go before the transfer window closes and so Chelsea can sign a big player. But with the current squad at Conte's disposal, the "Realistic Lineup" is the best starting eleven he can assemble. This squad will help Chelsea fight for the top-4 at least, if not compete for the title.