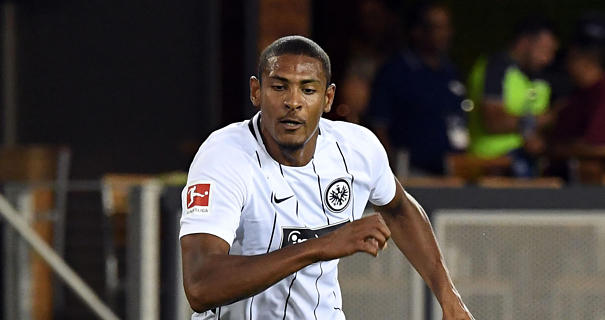 Why Mauricio Pochettino Should Re-Ignite His Interest In Eintracht Frankfurt Striker Sebastien Haller
Tottenham were linked with signing Eintracht Frankfurt striker Sebastien Haller back in 2016 but the move never went through. The player is truly sensational but Tottenham did not feel the brunt of his absence since Harry Kane came through and performed admirably for the club to establish himself as their goal-scoring machine. Things have lasted quite well for Spurs since then but of late, he has been subjected to exhaustion.
Moreover, ever since Pep Guardiola made the infamous 'Harry Kane team' comment, the club's fortunes seem to have become largely dependent on the towering striker. However, it is not possible for one player to take up the role of working wonders at the front and Kane could put his health at risk by doing so. Tottenham are facing a dearth of options at the moment, hence making Haller a worthy prospect to consider.
The £7.2m rated Haller displayed exemplary form for Utrecht and was a quality player up front the club. He is putting up similar performances of excellence at Frankfurt. Spurs have Kane and Son Heung-min at the moment but they could use another option since the latter has not proven to be as strong as Kane. The inability of Vincent Janssen to live up to his billing has truly affected Tottenham but even if the player had been decent enough, a move for Haller could have still come across as an interesting proposition.
In 14 Bundesliga appearances for Frankfurt this season, Haller has scored 5 goals and 2 assists. The player is immensely strong in the air, winning an average of 5.5 duels per game. He does seem like a promising individual that could vastly improve Spurs' chances up front. Earlier, there was a concern that perhaps he would be unable to cope with the rigours of the Premier League, having played only in Eredivisie club Utrecht. However, he has been quite influential at Frankfurt as well, which goes on to show that he can adjust to different leagues.
Mauricio Pochettino could consider reigniting his interest in the player either in January or next summer. They clearly need a player to take up a fair share of responsibility up front to ease some of the burdens off Kane, making Haller a viable choice.
That said, there have been no reports to suggest Pochettino's interest in him for the upcoming window. It might seem unlikely for Haller to make his way to the Wembley stadium anytime soon but if at all given a chance, the manager should most certainly consider placing a target sign on the French forward.