Why this is the best opportunity for Joe Gomez to cement his centre-back slot at Liverpool
Joe Gomez has started this Premier League season admirably in his favoured centre-back position alongside Virgil van Dijk. Liverpool have kept two clean sheets in the two games thus far, and the 21-year-old has shown promise to get better.
Gomez's greatest advantage is that he plays alongside van Dijk, who is not only a colossal defender himself but also makes others play well with him. So, a young player like Gomez will learn a lot and clock regular minutes, with Jurgen Klopp still unsure of when Dejan Lovren will return. Furthermore, Joel Matip's performances have also not been up to the mark.
Here, we take a look at the Englishman's stats and why he is adept at partnering van Dijk for the long-term at Liverpool:
Stats Analysis – Joe Gomez
Completed tackles – 6 out of 8 (75% success rate)
While playing in a high-line defence which likes to press hard, a defender's tackling rate has to be good and accurate. Gomez has a success rate of 75% in this attribute, which is quite impressive. This indicates the fact that he is a fine defender in one-on-one situations.
If an attacker makes a run in the channel towards his side, he could go wide and make important tackles to stop the counter-attack from progressing forward.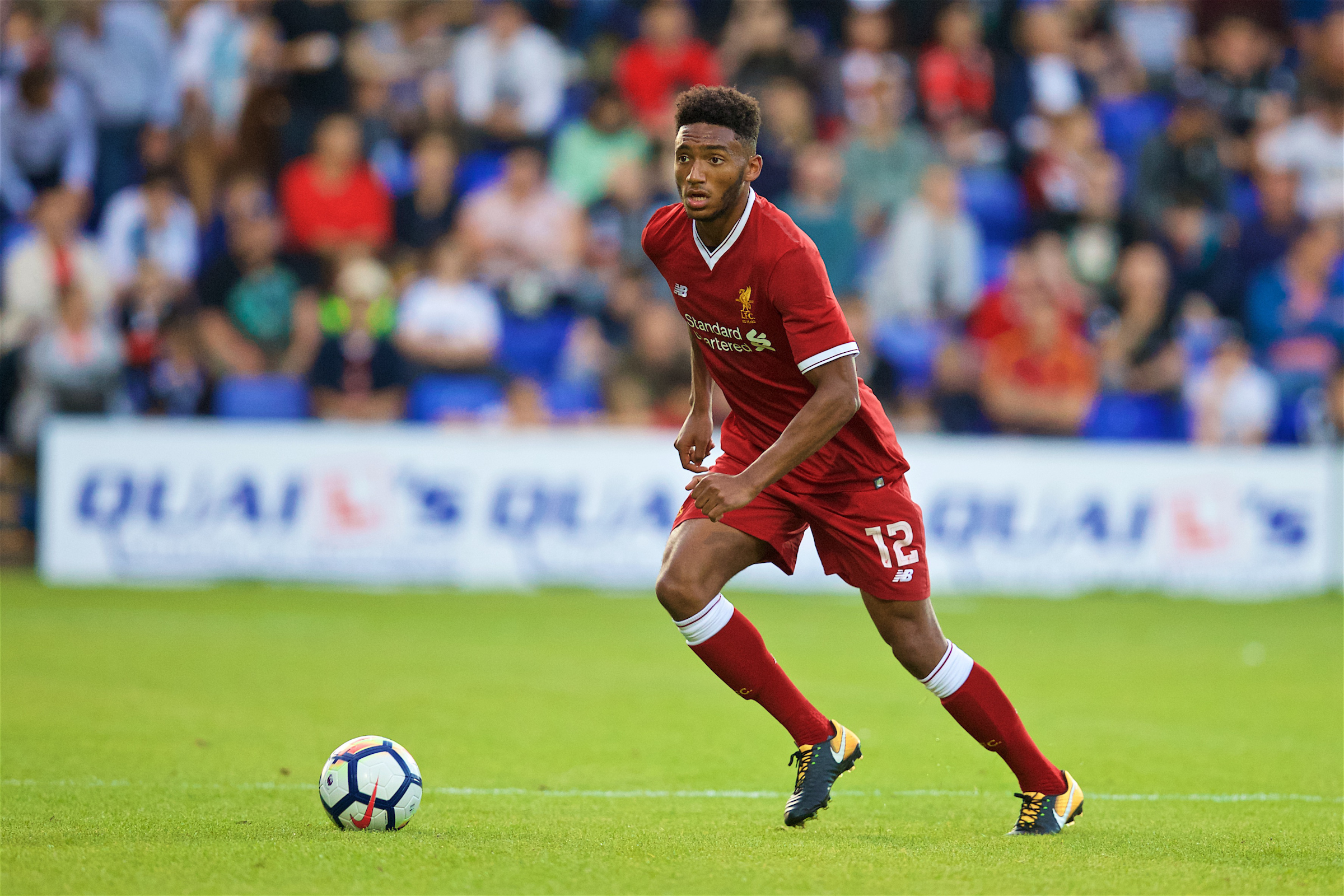 Pass success rate – 90.7%
In Klopp's system, the centre-backs have to possess the ability to pass out from the back with precision. Gomez, with a pass accuracy rate of over 90% is proficient enough to receive the ball from the keeper and start the build-up play.
Playing style
If we analyze the performance of the 21-year-old thus far, his ability to make recovery runs has been imperious. It is a necessity for any centre-back in a high-line system to recover from lost causes quickly and get his team back on track.
Read More: Why sending out this promising 22-year-old Liverpool starlet is a wise move by Klopp
Verdict
Gomez played at right-back last season and developed himself into a good defender. But now, it is great that Klopp is providing him with opportunities alongside van Dijk. As per the evidence of the first two games, the Englishman has done exceedingly well to be included in the manager's regular plans. Hence, Gomez certainly has the talent to become a long-term defender at the club.
Stats Courtesy – Whoscored.com