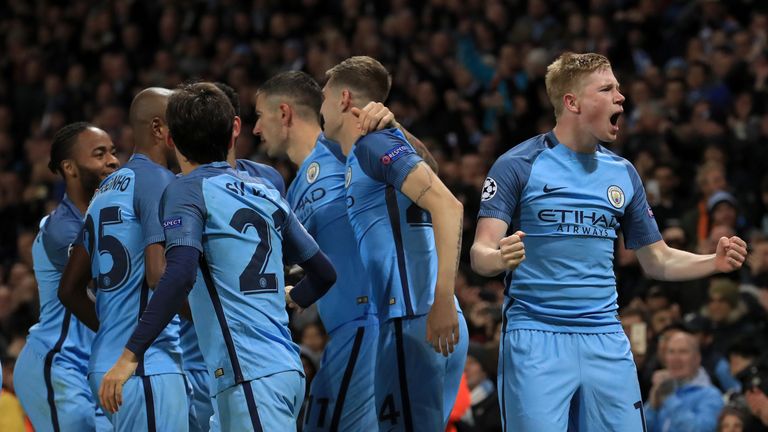 Pep Guardiola's side finally had an emphatic win against a team that thrashed them just a couple of weeks ago, defeating Lio Messi and his Barcelona at home in a thriller for the Uefa Champions League. And here is how the City players fared:
Willy Caballero 8-10
The Argentinian goalkeeper successfully completed the hard task to replace Claudio Bravo, who had been sent off in their last game at Nou Camp. Even if he conceded a goal and Barcelona wasn't as dominant as they typically are, he responded nicely whenever he was requested to take a step.
Pablo Zabaleta 6-10
Caballero's compatriot wasn't at his best once again in the night, especially in the defensive side of the pitch. However, he had some decent contributions in the offensive side of the pitch, as he constantly supported the team's counter attacks.
John Stones 7-10
He was one of the responsibles for his side's perfect defensive displays and thanks to his brilliance, the Spanish side made very few chances on goal. He was all over the place and seemed very confident every time he had to clear the ball out of his box, having a great overall performance.
Nicolas Otamendi 8-10
Otamendi was great through the entire game, anticipating his rivals and having great timing in most of his interventions, revindicating himself for a couple of subpar performances in the past weeks.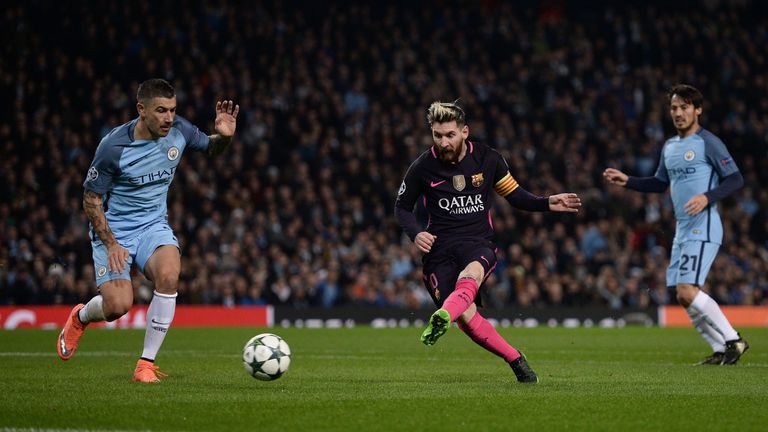 Aleksandar Kolarov 7-10
Kolarov was a great offensive factor for most of the game, constantly showing himself in the offensive end and connecting with his teammates to get several open chances for the Citizens.
Fernandinho 7-10
The Brazilian made another case for that new deal everybody's been talking about, being left alone in the defensive midfielder position and doing so with great success, holding back a very talented Barcelona offensive front.
Raheem Sterling 7-10
The speedster had another awesome performance for the citizens like the ones he had during the start of the season, he even recorded an assist and was a huge factor in Guardiola's side win. When he's at his best, he's quite unstoppable.
Kevin de Bruyne 8-10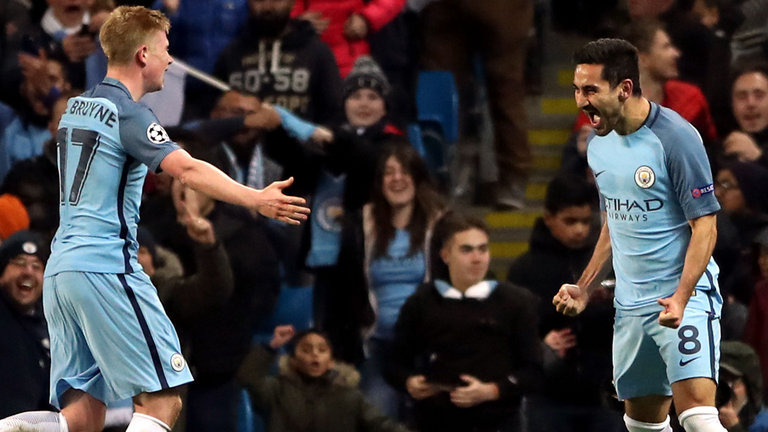 The Belgian scored one goal for Manchester City and had another outstanding performance. This young guy is one of the best players in the world right now and not even Luis Enrique's team could stop him.
Ilkay Gundogan 9-10
The German finally had a performance like we all expected from him, as the talented midfielder was kind of struggling to get anything going for his new club, but today he was the main responsible for the final score, scoring a pair of goals and becoming the Man of the Match.
David Silva 8-10
Silva had another great performance as he always does, finding the open teammate and constantly threatening the opposite box. However, De Bruyne and Gundogan stole most of the spotlight today.
Sergio Aguero 7-10
The Argentinian striker had another nice performance in order to prove himself to Pep Guardiola, and even if he failed to score despite having several chances, he helped the citizen's cause while adding a pretty assist.