Why Chelsea must sign Juventus sensation Gonzalo Higuain this summer
Ever since Diego Costa left Stamford Bridge, Chelsea haven't been able to find a player who can take up the big man's place up top. Alvaro Morata managed for a few months but his drastic dip in form proves that the Premier League is unforgiving to strikers who aren't physically dominating. Chelsea need a new striker to bring them back to the top – and Gonzalo Higuain from Juventus can be the guy.
Here are a few reasons Chelsea must consider a move for Higuain.
Goal machine:
Higuain is a player with goals written all over him. While he hasn't been able to perform at the same level for Argentina, his time at Napoli and Juventus show that he has the ability to score massive goals that could make a big difference to any club.
He finished last season with 16 goals in 35 games and the season before that, he chipped in with 24 in 38. His time at Napoli was quite fruitful as well – finishing the 2015/16 campaign with a staggering 36 goals from 35 games.
Playing with the likes of Hazard, Pedro and Willian, Higuain could make a big difference at Stamford Bridge.
He's ideal for the Premier League:
In many ways, Higuain is an upgrade to their current options, which also includes Olivier Giroud. Both Morata and Giroud are physically imposing, good in the air, hold up play well and contribute defensively if required. However, the difference lies in their finishing.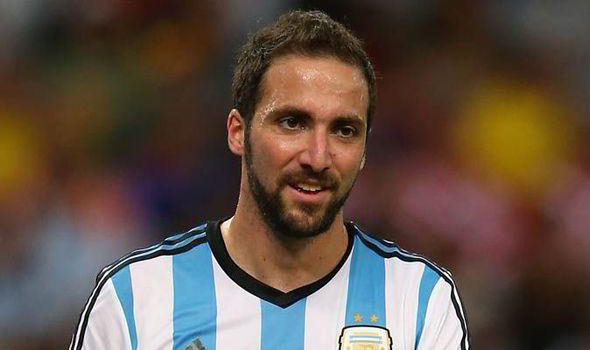 Giroud is not the most natural finisher but Higuain knows exactly where the back of the goal is. At 30, he still has a couple of good years left in him and proving himself in England could be the perfect way to end his professional career.
Chelsea can fight for the league title with him:
Higuain has won a few trophies in his career – primarily the Spanish La Liga and the Italian Serie A. Chelsea are hurting after they meekly surrendered their title to Manchester City last season and they must bolster their squad, especially in the attacking department.
Read More: Who is this 6'3 Croatian defender that could cost Chelsea £25m to sign? A perfect David Luiz alternative?
The Argentinian offers good value for the money and he will deliver when needed. His experience of playing for some of the biggest clubs in Spain and Italy will certainly help Chelsea perform better. Hence, they must definitely make a move for the talented attacker.