Tactical Match Report: Sunderland vs Manchester United
Manchester United's season went from bad to worse and now it has hit an all-time low as the side lost to Sunderland for the first time at the Stadium of Light. Wahbi Khazri opened the scoring for the home side when his low free-kick evaded everyone including David de Gea and gave Sunderland a much needed lead after all the news related to Adam Johnson had dominated the headlines in the past few days.
The Red Devils did equalise thanks to Anthony Martial's cute finish but late on into the game, David de Gea could not keep out Lamine Kone's header and United stayed six points behind their rivals Manchester City for the final UEFA Champions League spot.
Sunderland take their chances
For all the talk about a mini-revival, we saw the poor side of Manchester United's play. They just could not defend against Wahbi Khazri who caused them a lot of problems throughout the game. Khazri, who made his home debut scored from a free-kick but it was the defending that will cause Louis van Gaal a lot of problems.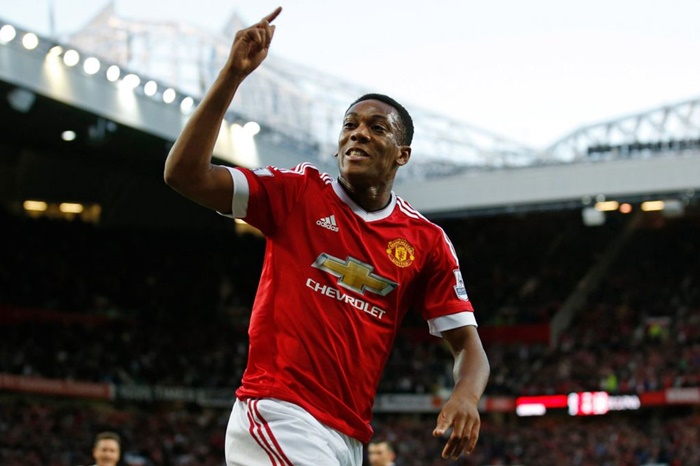 There was no one marking the Sunderland players that entire well in that free-kick and Anthony Martial actually should have been ahead of his man, Jermain Defoe, as the English attacker dummied to let the ball go past it, it somehow squeezed through the plethora of players and past David de Gea.
The defending was yet another problem in the second goal and David de Gea could not save United's blushes this time around. The Spaniard was one of the best players for United, once again as he did his best to keep the Black Cats out.
For 66% that Manchester United had they could only muster 12 shots on goal with six on target. Sunderland on the other hand had 21 shots on goal with five on target. Even with all the possession, it is the same story for Manchester United, they are not going or doing much in the attacking third.
Both teams almost had the same number of corners but it seems that the lack of belief in the attack is costing Manchester United time and time again. Wayne Rooney and Anthony Martial, who had done so well in the recent past, went missing and that was it for the Red Devils.
Sunderland though deserve credit for not just resting on their laurels from last week when they drew with Liverpool. The side could have capitulated when they conceded the Martial goal but they kept plugging away and eventually got the result that they deserved. Back to the drawing board for Manchester United it seems.