Marcelo Bielsa was appointed as Leeds United manager on Friday, ending weeks of speculation surrounding his future.
The news has, understandably, thrown fans in delirium. Many suggest that this could be the start of a new era for the Whites. Fact is, the supporters have a right to be excited. Here's why.
Experience and honours
The 62-year-old Argentine has plenty of managerial experience. He has been at the helm of many top clubs in Europe and South America, including Newell's Old Boys, Velez, Athletic Bilbao and Marseille. He has also coached the Argentina and Chile national teams.
Bielsa has won three titles in his home country (two with Newell's and one with Velez) and led Argentina to the gold medal at the 2004 Summer Olympics. Argentina and Chile qualified for the World Cups in 2002 and 2010 under his guidance, while Albiceleste lost the 2004 Copa America final.
At club level, his biggest success came with Athletic Bilbao, with the team getting to the finals of both the Copa del Rey and the Europa League in 2012.
Tactics
Bielsa is famous for his favoured 3-3-1-3 formation. Many have labelled him as one of the most innovative and forward-thinking coaches in world football. Of course, we'll have to wait to see whether he'll use this formation at Elland Road but he has shown flexibility and a variety of ideas so far.
Youth development
Tom Pearce, Paudie O'Connor and Bailey Peacock-Farrell are some of the younger Leeds players that can benefit from working under Marcelo Bielsa. El Loco is known as a coach who likes giving the youth a chance.
While in Lille, the oldest footballer in his squad was 26 – Kevin Malcuit. The average age of his side was 22.
Transfer market activity
Bielsa would surely want to bring in a few fresh faces to the Leeds squad and possibly sell a few players as well. As far as the incoming transfers are concerned, fans should expect lots of activity with interesting names.
The simple fact that Bielsa is the manager will help Leeds attract better players, mainly because of his reputation and ambition. A manager's charisma can be a defining factor as far as potential deals are concerned.
Remember what happened when David Moyes succeeded Sir Alex Ferguson at Manchester United? Very few big names were interested in arriving at Old Trafford.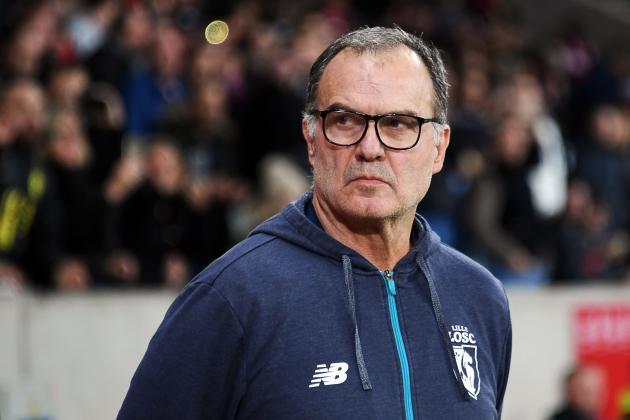 Dedication
People who know Bielsa describe that he is maniacally dedicated to his job. A real workaholic who spends hundreds of hours at the training ground every week, the Argentine will do his best to bring back the glory days at Elland Road.
There's a reason for Leeds fans to be filled with optimism. Whether Bielsa will live up to the high expectations, we'll find out soon.