Manchester United opinion: 5 players Solskjaer can target with £200m kitty
The Daily Mail and ESPN have reported that Manchester United manager Ole Gunnar Solskjaer will be awarded around £200million in the summer. It further adds that this will be from the sales of both Paul Pogba and Romelu Lukaku.
This gives the former Red Devil star enough money to overhaul his current squad. That number has been thrown around before, with earlier reports indicating that Manchester United are willing to give him around £200million in the summer (Express).
Solskjaer's biggest task will be to sign the right players. That is one of the many reasons why Jose Mourinho fell short and the Norwegian would have to be careful not to repeat his predecessor's mistakes.
Here are 5 players who Solskjaer can target in the summer:
Aaron Wan Bissaka (£40million)
Heavily linked with a move away from Crystal Palace, at £40million (Sun), the Crystal Palace right-back would be the most cost-effective option that Manchester United have been linked with.
His performances this season have been top notch, with the 21-year-old being one of Crystal Palace's best players so far. The personification of a modern full-back, the Englishman combines athleticism, physicality, defensive and offensive nuance to deadly effect.
That combined with his age and maturity makes him a long-term option for Manchester United and a worthy replacement for Ashley Young.
Kostas Manolas (£30million)
The Sun has reported that Manchester United are very keen on a move for the AS Roma centre-back, who will also look for a move away. That gives the Red Devils an advantage as they desperately need a centre-back.
Manchester United's defensive problems this season have been incredible, with the Red Devils conceding a club record number of goals.
It shows why they need someone like Manolas and his presence would solidify their back-line.
Hirving Lozano (£40million)
Another talented youngster, the Mexican international has surprisingly not suffered from World Cup fatigue and has continued his incredible form well into this season. Lozano finished his debut season with PSV Eindhoven with 17 goals and 11 assists in the Eredivisie alone.
He is already on par to break that record this season. For Manchester United, he would be the prolific partner they need as Marcus Rashford and Anthony Martial's partner up front (Mirror).
He would be a brilliant signing for the Red Devils and Solskjaer should try to sign up Lozano.
Gareth Bale (£5 million loan fee)
The man that many Real Madrid fans believed would step up after Cristiano Ronaldo left Real Madrid, things simply haven't gone according to plan for Gareth Bale. The 29-year-old is amongst the world's best players on his day, but that hasn't come too often over the last few years.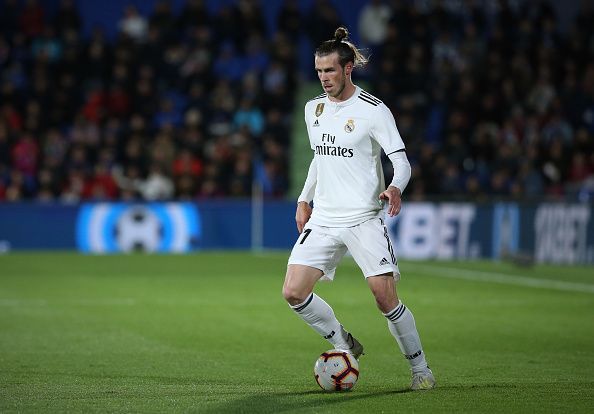 Yet, despite that Manchester United have been linked with a move and it's one that can make (Daily Mail). A loan move has been offered to the Red Devils and given Alexis Sanchez's struggles this season, it's a move that they should really consider.
Bale can really be the talisman for United and if he rediscovers his form, it could prove to be a great bargain.
Saul Niguez (£80million)
Manchester United and Manchester City have both been linked (Daily Mail) with a move for the 24-year-old Atletico Madrid midfielder in recent weeks, and it's no surprise why.
Among the best in his position, Saul Niguez has had a relatively decent season with Atleti. Hence, he would be an excellent addition to Manchester United.
Read more Manchester United news, click here: Latest Manchester United news
With the Daily Mail reporting that Paul Pogba might be on his way out, Niguez might be the next best thing.
That combined with his defensive nuance and creative ability has made him an incredible midfielder. For Manchester United, he is the best player they can get to reinforce their side next season and will undoubtedly be an incredible addition.