Every season the top clubs send out some players on loan with the expectation that they would return back to the team at the end of the season as better players and make an impact the following term. Even this season has been no different with a host of players joining lower ranked sides with the intention of getting some game time and getting better. The clubs would believe that they would return back next season to wreck havoc. We list five such loanee players who are set to return next season.
Thibaut Courtois
The Belgian goalkeeper is the hottest shot stopper in world football currently. He was leant to Atletico Madrid from Chelsea and is spending his third season there on loan. Cech has been a tremendous server for the London side over the years and thus Courtois had enjoyed his time in Spain. But many believe that it is the right time for him to come back to Chelsea and replace Cech as the first choice keeper next season and if that happens it would be a phenomenal incident for Chelsea as they would have the best keeper in the Premier League. The whole football world is now looking forward to the keeper to take his next step.
Fabio Borini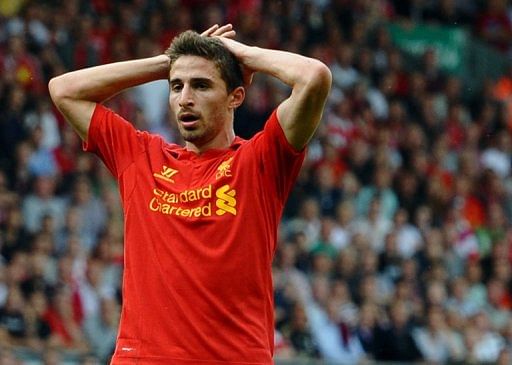 The striker was bought by Liverpool last season, but could not produce enough effects to justify his stay at the club. Thus the Liverpool management decided to loan him out for this season and Sunderland came calling. But after that he has become an absolute changed person as his playing improved beyond expectation. He has scored crucial goals for his club which may prove vital in their pursuit for their safety. He was even adjudged as the best young player of Sunderland. Now with CL football next season, it can be expected that Borini would come back to Liverpool and be the crucial third striker.
Borini has scored 5 league goals and have assisted 2 more in his 30 appearances for the Black Cats this season. And compared to last season, his shot accuracy and passing accuracy have significantly improved – a testament to the player who is learning the English game after a rough first season.