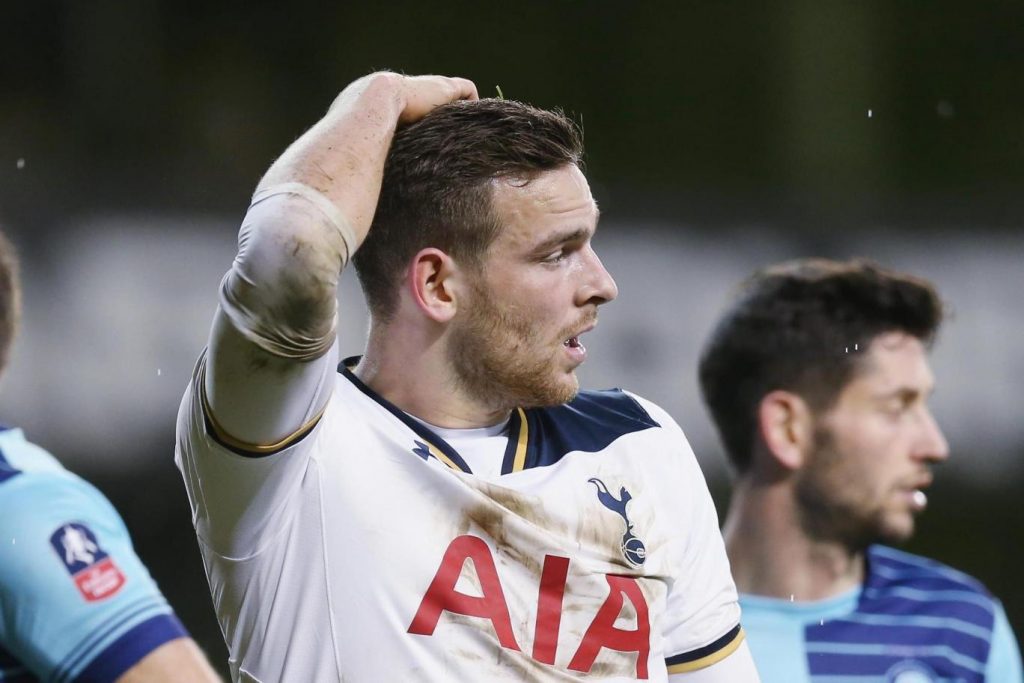 Ouch! These 5 Tottenham Signings In Recent Times Have Been Nothing But Disastrous
From appointing Mauricio Pochettino back in 2014 to beating European Champions Real Madrid a fortnight ago, Tottenham Hotspur have made large strides at the highest stage in football and all seems very rosy for the North London outfit at the moment. They have made some extraordinary signings in recent times, some of whom are now world beaters.
However, not every signing from the club has been exceptional and more often than not, they have spent insane amounts on players who were not able to establish themselves at the club. Here are Tottenham Hotspur's five worst signings in the last few years:
Vincent Janssen
Currently on loan at Fenerbahce, the 23-year old Dutch striker moved to Tottenham in a £18.6m deal at the start of the previous season. In his 38 appearances for the club, he scored just 6 goals, which saw him lose the trust of his manager earlier this summer. He was expected to be the next best thing, acting as a backup for Harry Kane, but now stands as one of the biggest flops in recent times.
Roberto Soldado
Another striker who failed to capitalise on the chances he got at the White Hart Lane is Spanish ace Soldado, who is currently at Fenerbahce as well. He was signed by Tottenham for £26m and a lot was expected from him. With just 16 goals in 76 appearances over two seasons in London, the striker remains a flop at the English club.
Moussa Sissoko
Still playing for Spurs, Sissoko joined the club on the deadline day of the summer window of 2016 for £30m and is yet to justify his price tag, 49 appearances and 5 goals later. His versatility was expected to solve a couple of problems for Pochettino but his lack of form might see him get sold even before the end of the current season.
Paulinho
Now enjoying life at Camp Nou, the Brazilian midfielder spent two long years at the Lane, made 67 appearances for his side, scoring just 10 goals and 7 assists, before being shipped off in 2015. He is looking like a decent acquisition for the Spanish side at the moment but his move, which cost Spurs around £17m, can only be called a failure.
Federico Fazio
The 7-cap Argentine international joined the club back in 2014 for just around £8m but with just 32 appearances to his name in 3 years at the club, he remains one of the biggest flops in recent times for the club, albeit a cheap one. He has failed to displace the likes of Alderweireld and Vertonghen in the first-team and was constantly loaned out before being shipped off on a permanent basis to AS Roma earlier in the summer.