We can consider that Man United are already letting Club Captain Nemanja Vidic and Vice-Captain Patrice Evra move on with their careers elsewhere as they are all set to leave the club in the summer. Vidic has confirmed that he'll join Inter Milan while Evra's choice is unknown. We shall now look at players that Man United should let go in order to give them a chance of rebuilding their team for the next season under a new manager.
5. Tom Cleverley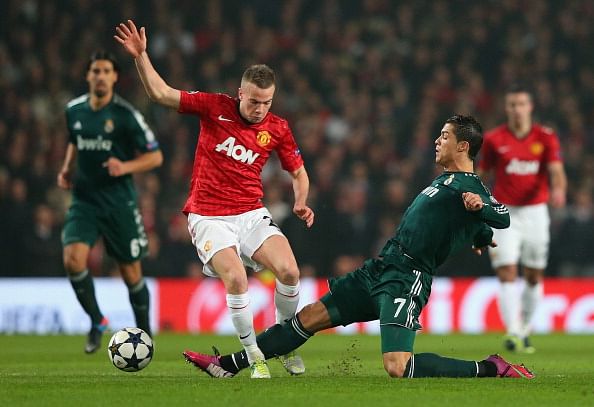 The Englishman's inclusion in this list would hardly be a surprise to anyone. Cleverley has been woeful for the 12-13 Champions and has failed to show the potential that once Sir Alex Ferguson saw in him. Cleverley burst into the scene early last season and then faded out rather surprisingly.
Tom Cleverley has been heavily criticized for his absolute lack of vision in the heart of the Manchester United midfield. Despite having decent technique and passing ability, Tom never really affects the game as he has been unable to apply his mind. He looks like a misfit in a team of the stature of Man United. With Ross Barkley, another England player rising to fame this season and in a much more convincing and consistent manner, Man United among other Premier League clubs will be looking to add him in their team and that could surely mean the end of Cleverley's Man United spot. If not Barkley, Toni Kroos is also among the club's targets, and a signing as big as the German would mean that Cleverley will either have to be content as a reserve or will have to move on, probably to some other team in the Premier League.