Football is not only a game that is played on the field, but it is a matter of life and death. This season has been a testament to the fact with the emotions often running high and creating moments which the fans and the supporters of the beautiful game would remember for a long time to come. We take a look at five such special moments which would be in our memory when we talk about this season.
Steven Gerrard slip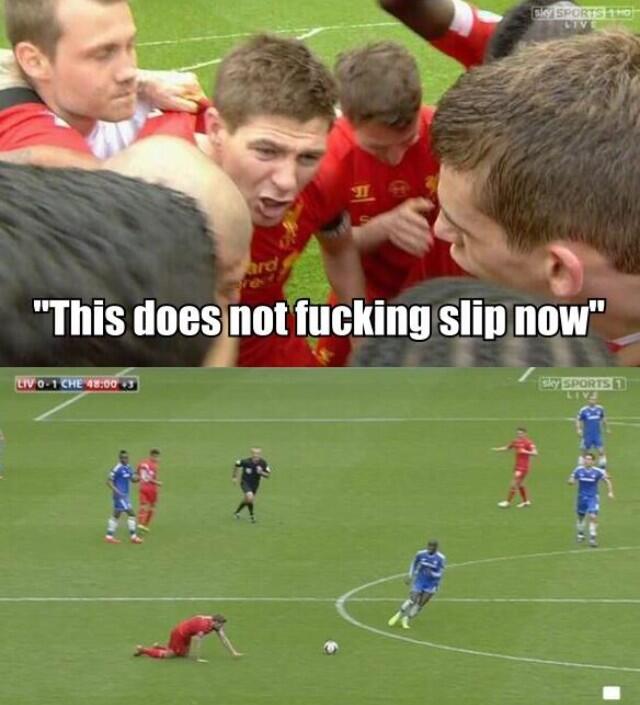 After the game against Manchester City he asked his teammates not to slip anymore in the season and how ironic is it that his own slip against Chelsea could cost Liverpool the title? In the dying moments of the first half Steven Gerrard slipped on the field in his attempt to collect a ball from Sakho and Demba Ba was there to collect the ball, make a run and score the all important goal. This goal changed the title race all together and put City in the driving seat. Gerrard seemed visibly distressed after the match and would certainly feel guilty about it for the longest time possible.
Walcott celebration
The rivalry between Arsenal and Spurs is well known with both the teams making their hatred for each other public. But it scaled to new heights when Arsenal player Theo Walcott made an apparent gesture which signified the 2-0 lead that his team was enjoying against Spurs in their FA Cup clash. Walcott was being stretched off after suffering an injury and the sign made his parting look even more ugly. An act in the right spirit of the game? NO! But a banter worth remembering? Definitely yes! Walcott went on to do the same during Arsenal's final home game of the season against West Brom in the lap of appreciation.